On DVD: Coraline
Hang on for a minute...we're trying to find some more stories you might like.
Want to jump into a world of evil mothers, talking cats, and buttons? Directed by Henry Selick, the stop-motion children's horror/fantasy film, Coraline, was filmed in 2009. This movie, based on Neil Gaiman's 2002 international best seller, is the story of a girl who discovers another world that is strangely similar to hers.
Dakota Fanning plays the voice of Coraline Jones, an independent, stubborn, and adventurous young girl. Coraline finds her world turned upside-down when she moves to Oregon with her busy parents (Teri Hatcher and John Hodgman) who seem to never have any time for Coraline.  Instead of playing with her neighbor, Wybie Lovat (Robert Bailey Jr.), Coraline prefers to go exploring. While she is exploring, she finds a secret passageway. Inside of it, there is a whole new world with parents identical to her own except for their obessession of giving Coraline constant attention.
To Coraline, this new world seems so much better than reality. As she frequently travels to and from reality and the other world, she realizes something is wrong in the other world; her mother from the magical world wants her to stay forever. Coraline embarks on an adventure to rescue her friends and save her parents, all while discovering the importance of family.
Coraline was created with 3-D stop motion animation, creating surprisingly beautiful scenery.  The mysterious and dark lighting of the set combined with French composer Bruno Coulais's melancholic music, creates an eerie mood that corresponds perfectly with the twisted plot.
At first glance, this movie may look creepy, but as the plot thickens and the suspense builds, it is hard to stop watching. The rating of PG-13 was a little extreme, considering nothing is terrifying in the movie and it was created for children's horror/fantasy. The plot is unpredictable, entertaining, and definitely unique, although it is confusing at times because of Coraline going back and forth between the two different worlds. The movie has a lot of originality as well as creativity.

About the Writer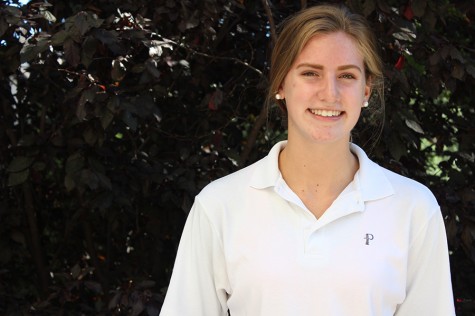 Erin S., Editor
Erin S. is a Senior editor for Padua 360. She enjoys eating, blogging, and sleeping in her free time. She is a passionate concert goer and aspires to be...