The Fall of The iPhone?
Hang on for a minute...we're trying to find some more stories you might like.
The next generation of Apple Phones, the iPhone X, is scheduled to be released Nov. 3. The price will be a bit higher than those of the iPhone 6, 7 and newly released iPhone 8 which range from $650-800 depending on the model. At $999 the iPhone X is the most expensive iPhone in its 10 year history.

This iPhone X features wireless charging, an OLED screen, and a new white balance that will project colors better. Face recognition will unlock the phone, and instead of the home button, the phone will go to the home screen when the user swipes up from the bottom of the screen.

Padua students are not sure the improvements warrant the extra cost. Caitlyn Abram said, "No, I think I would use that money for something else. It really just isn't worth my money when it could be going to someplace else."
One option for Padua students may be an Android Phone. Android has always been in second place in popularity, but Motorola is slowly coming back. Android has very similar features to the iPhone, like their face ID, but they kept the finger ID and a new iris scanner. Wireless charging and a "fall off the screen" display is something many people love about Androids.
The new Motorola, called the Moto Z, introduced their new Moto Mods, something that temporarily modifies the phone camera. A Moto Mod connects to the phone and gives it new features. Some of these include a 360 camera, a projector, a camera extension that gives better zoom, a sound boost to make your music louder, and many other features.
The Motorola claims to have great dual camera sensors for pro shots as well as many features for the camera. The front camera has a 5 mega pixel, which is one megapixel less than the Samsung Galaxy 8, but the rear camera has a 21 megapixel camera which is more than both the Samsung Galaxy 8 and the iPhone X as they each stand at 12 megapixel.

About the Writer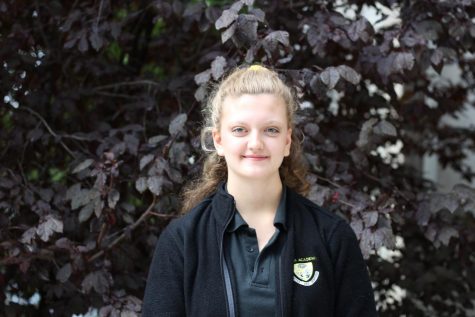 Nicole O. '20, Reporter
What grade are you in?

I am a sophomore.

What is your favorite food?

My favorite food is pizza or green beans.

Favorite music?

My...