AP Study Day
Hang on for a minute...we're trying to find some more stories you might like.
On May 4th, Padua Academy held an AP study day for students taking AP courses to help review and study test material. During the day students are able to review, ask questions, take practice tests and study. For some students it is an optional choice to attend, but is highly recommended. Junior, Maggie Schulte, said, "Yes I think it's necessary. It's a final push to really prepare and see how much you've learned so far. It's an opportunity to come together with your classmates and see what areas you need to study more and it's a chance to meet with your teachers and ask any final questions before taking the exam."
The days leading up to AP study day, students began preparing material, including Schulte who said, "I've been taking practice tests and going over study guides and reading guides I've done throughout the year." Along with the help of the teachers, students had a bunch of opportunities to recieve help preparing. Junior, Gabby Hartman, said, "My APES teacher gave my class practice tests that we could take to see our scores and what areas we need to study more." Another student, Haley Scott, noted, "On AP study day my teachers had prepared study materials that would help me practice for the AP test including packets and practice tests and were willing to answer any questions I had to ask."
AP Exams offer valuable college credits if they are passed with the necessary score determined by the college the student chooses to go to. The curriculum is standardized among all students in the United States and Canada. The courses available are almost equivalent to undergraduate college courses. By passing the exams with the score needed for a particular college, students can be eligible to receive credits, which makes these exams so important. Since students only see their teachers a few times a week, a lot of studying and preparation must be done during free time or at home. AP study day allows an extra day to dedicate all concentration on the exams. Haley Scott, said, "On AP study day I hoped to achieve becoming more prepared for the test and my teachers had materials that we could not find online. I could not have prepared as well at home because now I am more aware of what the test will be like and the materials on it."
About the Contributors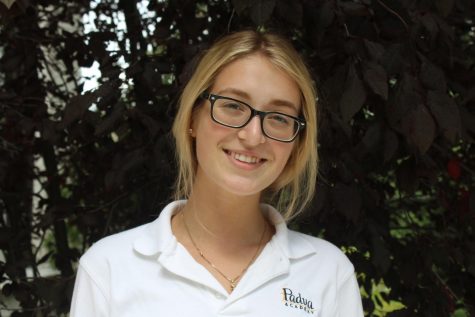 Ava R. '19, Editor
Ava Rudawsky is a senior at Padua Academy. She ran track sophomore year and participated in cheer for two years. Ava has traveled to many places including...