Inside Scoop on Fashion Week 2018
New York Fashion week is held every year in New York City from September 6th through September 14th. This week is filled with back to back shows that release the spring 2019 collections of the most high end and trendy brands including Tory Burch, Michael Kors, Marc Jacobs, Ralph Lauren, Tom Ford, Jeremy Scott, Versace, etc.
New York fashion week is a prestigious event and depending on the venue hosting a show can range from $15,000 to $60,000. Shows run all day beginning at 9:00 a.m with the last show at 9:00 p.m. Getting a seat to this exclusive event isn't easy, one has to be personally invited, making the show more popular. Celebrities, fashion editors, and important influencers attend these shows sitting front row.
For models, the price they get paid for walking in the show vary from hundreds to thousands of dollars. Cosmopolitan.com reported that, "Supermodels like Karlie Kloss and Gisele Bündchen can make thousands of dollars walking in shows for brands like Chanel or Dior, and there are rumors about models making much much more, especially when walking in the show is part of a larger contract with that brand or if they are on exclusive (only walking for one designer that season)."
Even though models who are not as well-known as the others get paid less, nevertheless it's still a good opportunity for exposure and a unique experience overall. Although this event is fun, it can be a stressful week for models walking in a lot of shows. Model Amber Anderson said, "It is not unusual to work 18- or 19-hour days during Fashion Week without any space or time to yourself. I have been able to have a healthy, filling lunch, seek nutritional or exercise advice, have a massage to ease some of the stress or even have a nap in a room (Independent.com)."
Overall, fashion week in New York City was a busy week for all those involved and has set the tone for the upcoming spring collections.
About the Contributor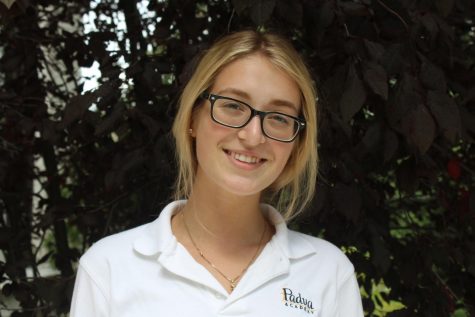 Ava R. '19, Editor
Ava Rudawsky is a senior at Padua Academy. She ran track sophomore year and participated in cheer for two years. Ava has traveled to many places including...