Iceland Foods Commercial Banned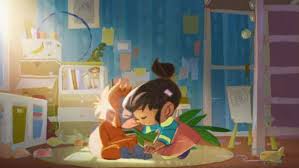 Iceland Foods
Twenty-five orangutans die daily and our shampoo, foods, and according to an advertisement for Iceland Foods, palm oil is to blame.
Iceland Foods, a grocery store in the United Kingdom, attempted to release a commercial announcing that, with the intentions of protecting these animals, they are removing all palm oil from their products. The commercial was deemed "too political" by advertisement officials in the UK. Therefore, the officials decided to ban it from airing. When asked if she agreed with the ban, freshman Sofia Lozada said, "I think it's bad [that the ad didn't air] because people should know about deforestation and how animals are losing their homes."
The ban stoked controversy among viewers who thought it was important and could explain the issue of deforestation to the public. Freshman Amy Lauderbaugh said, "[The officials] probably thought that it was too intense and that people don't really need to know about it, but they do."
This commercial follows a cartoon girl and a young orangutan named 'Rang-Tan.' It is structured like a children's poem, prompting critics to believe it is meant to attract the attention of children. It is narrated by Emma Thompson in the girl's point of view. She starts to talk about how there is a 'Rang-Tan' in her bedroom and how it is throwing away her chocolate bars and howling at her shampoo, products that commonly contain palm oil. She asked it to leave, but then decides to ask her why she was there in the first place. This goes into an emotional story of how the young Rang-Tan's home and family were destroyed because of the production of palm oil and how she had nowhere else to go.
When asked about how her opinions have changed since watching the commercial, Lozada said, "It opened my eyes to see how many animals are killed every day because of deforestation. Everybody should watch it."
About the Contributor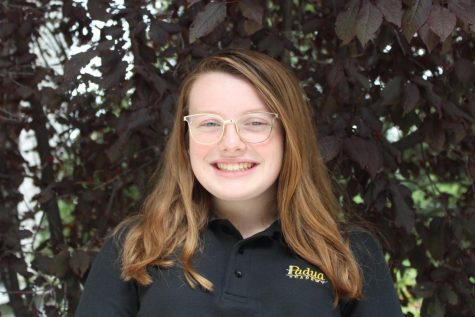 Devon C. '22, Reporter
Devon is a freshman at Padua. She wants to do something with writing in her future, and she is excited to be taking this journalism course to hone her...