Ms. Julian a New Teacher
"When I graduated I told Mrs. Mann that I would be back. I told her I'm coming back and I'm going to teach here."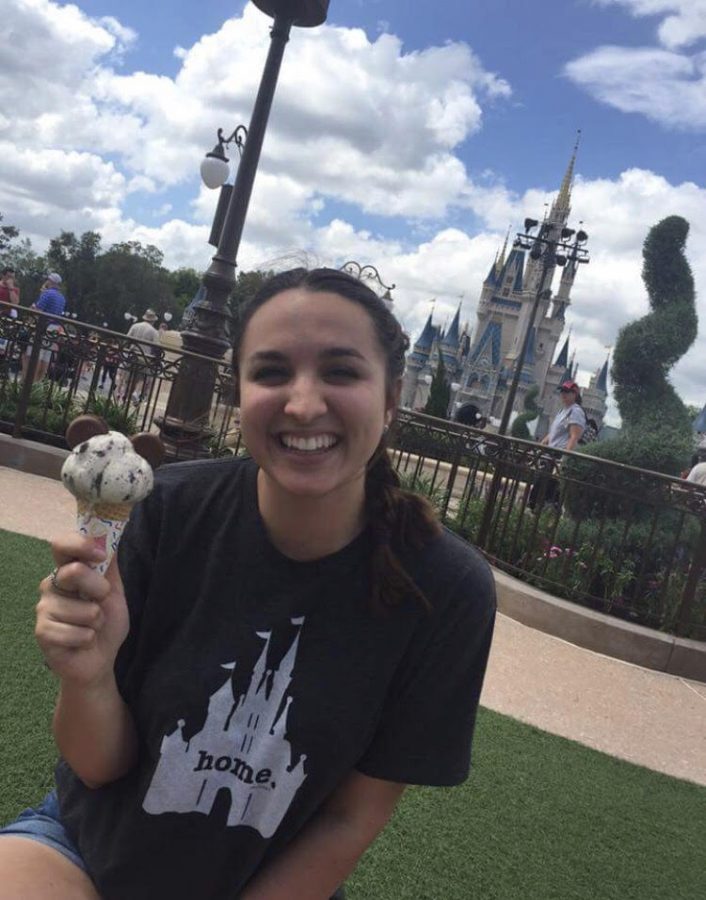 Ms. Julian, a former student, is now a current new teacher at Padua Academy. Julian teaches American Literature and British Literature. Julian personally likes to teach British Literature more because she loves Shakespeare. While a student at Padua, Julian took a course called "Shakespeare," which initially sparked her love for him.
Julian loved being a student at Padua. The school allowed her to be herself and helped her come into herself spiritually. Julian loved the community of Padua because it made her feel like she had a little family of her own. She feels the same thing coming back as a teacher but on a different level, as she feels the sense of community. She feels like she can connect with the students here, "I was in the same nun shoes," said Julian. "I was you when I was younger. So I understand what you guys are going through, and I can really relate that and help you with that along the way especially in class."
For college, Julian attended the University of Delaware. She had struggled with her college acceptance, where she wanted to go, and what she wanted to study, even though she knew she always wanted to be a teacher. The University of Delaware had the English education major she wanted.
Julian always knew she wanted to be a teacher. She had a classroom in her basement with a chalkboard and desks. "My friends would come over, and I would be like, 'Hey let's play school. I'm the teacher.' Like all the time," said Julian. As a child she had many office supplies, in fact, one of her favorite stores to go to was The Learning Station. Mrs. Slater, the teacher of the Shakespeare course, was one of the many teachers at Padua that inspired Julian. "Padua solidified why I wanted to become a teacher because of the teachers here," said Julian. She always knew she wanted to come back to Padua. "When I graduated I told Mrs. Mann that I would be back," she said. "I told her I'm coming back and I'm going to teach here."
Julian is working with some of her past teachers, and she admits, "It's very strange working with them. Probably the strangest part is having to call them by their first name." She loves working at Padua and everything that comes along with it. "I am thoroughly enjoying my time here," said Julian.
Julian loves Disney, in college, she took part in the Disney College Program, where college students work at Disney World and make the "magic" happen. Julian first went to Disney World when she was eighteen. Her favorite Disney shows were Lizzie McGuire, and That's So Raven. She did the Disney Princess Half Marathon with her sister a few years ago and is planning to do the half marathon again this year with her sister and mom. Her favorite park, excluding Magic Kingdom, is Hollywood Studios. Her favorite Disney movie is Aladdin, and her favorite Disney Original Movie is Johnny Tsunami. Julian can't choose a favorite Disney character, so she broke them down into categories. Her favorite princess is Jasmine, and favorite heroine is Meg from Hercules. She also loves Winnie the Pooh. Julian had a hard time deciding her favorite Pixar characters and favorite prince. "Favorite Pixar character would be… I love Mike and Sully from Monster Inc., but I also love Wall-E. Wall-E is so cute. Favorite prince would between Aladdin and Flynn Rider," said Julian.
About the Contributor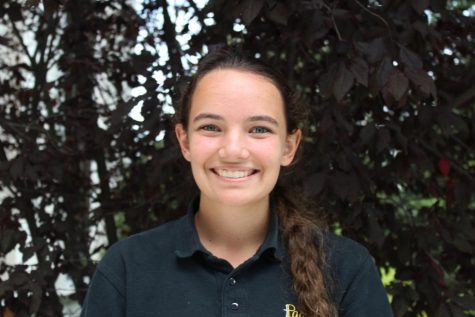 Maddy H. '21, Reporter
Maddy is a sophomore at Padua Academy. She was born on September 30, 2002. For middle school, she went to Immaculate Conception School in Elkton, Maryland....