Pilgrimage 2017
Hang on for a minute...we're trying to find some more stories you might like.
Once every year on the Saturday before Palm Sunday, churches from all over Delaware come to Wilmington for the Pilgrimage. This year about 800 people walked the streets of Wilmington while carrying the cross. The Bishop also attended. It was his 26 year walking and socializing with the youth. Every year, the trip starts off in St. Elizabeth's gym for check in and opening prayer then, you're off!
Their first stop this year was at St. Francis Hospital where they prayed for the sick. They also prayed for all of the doctors and nurses of the hospital. After that, they traveled up to St. Anthony of Padua for Reconciliation and lunch in the grass outside of the church. Around two o'clock, the Pilgrimage continued as they went a few blocks to Padua. At Padua, the Stations of the Cross were read in English and Spanish. Next, they arrived at St. Paul, where everyone was greeted with very cheerful music. At St. Paul, everyone attended Eucharistic Adoration. At around four o'clock, the Pilgrimage started their way to St. Hedwig for the Blessing of Palms. Palms were distributed and blessed. Then, everyone started to make their way back to St. Elizabeth's for the Mass for Palm Sunday of the Passion of the Lord.


About the Writer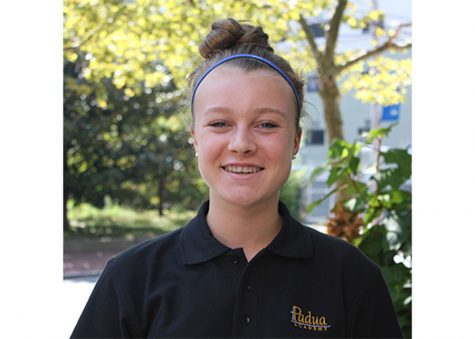 Clare M. '20, Staff
As an incoming freshman this year, Clare M. is looking forward to meeting new people and trying different things. Driven by the motivation to become very...