Philadelphia Eagles Prepare to Fly in NFC Championship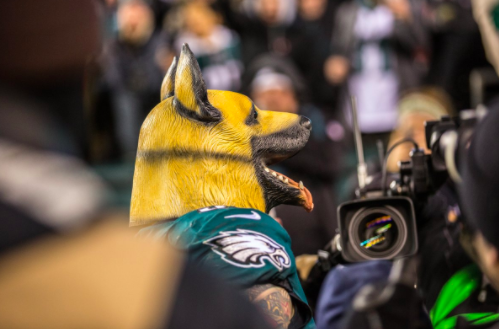 Hang on for a minute...we're trying to find some more stories you might like.
Around the halls of Padua Academy today, faculty and students alike are sporting their Eagles gear in support of the Philadelphia Eagles' upcoming NFC Championship game against the Minnesota Vikings. This is the first time the Eagles have competed for the NFC title since 2009, after a crushing loss to the Arizona Cardinals by a score of 32-25. The winner of the Eagles vs. Vikings matchup will go on to play the winner of the AFC Championship game, either the Jacksonville Jaguars or the New England Patriots, in Super Bowl LII on February 4th.
Although the Vikings are favored to win, Eagles supporters are hopeful that the spirit of the City of Brotherly Love will cause an upset and take the Eagles to their first Super Bowl in 14 years. Reagan Widmaier, a Padua sophomore and avid fan says, "I think it's going to be a tough game but the eagles do have a chance of winning. The Vikings had an amazing end to their game last week but it was a really lucky play."  Although some are skeptical of the Eagles chances of pulling off another unpredicted win, Philadelphia fans have faith that backup quarterback, Nick Foles, will lead the team to the NFC title. "I think the Eagles can pull off a win," said Padua senior Rachel Baker, "It will definitely be a tough game, but that will only make it more exciting to watch."
While the Eagles undoubtedly have the support of much of the Padua community, the rest of the Philadelphia area is ready to rally behind the birds as well. Fans are taking to social media to show their support, posting pictures with the hashtag #FlyEaglesFly. Some players are encouraging fans to embrace their identity as the underdogs by wearing dog masks similar to those Lane Johnson and Chris Long wore to celebrate the Eagles' win last week. After the masks began to sell out on Amazon, the official Eagles twitter account tweeted, "Doggone it you better believe dog masks will be allowed at @LFFStadium this weekend."
Regardless of the outcome of this week's NFC championship game, the unwavering faith and support of the Eagles' fan-base will be ready to support them through the rest of this season and beyond. The game will be held in Philly at Lincoln Financial Field, and will be broadcasted on Fox with kickoff beginning at 6:40 pm.

About the Writer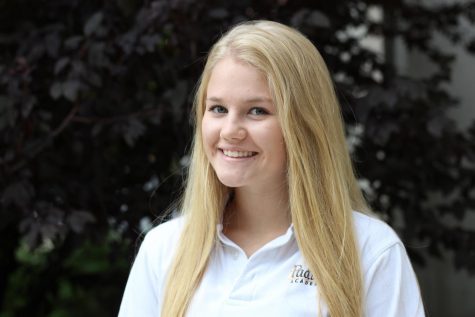 Caroline K., Editor
What grade are you in?

I am a senior at Padua Academy

What is your favorite food?

I could eat Mac and Cheese from Panera every day without...