What It's Like to Major in Sports Management
Hang on for a minute...we're trying to find some more stories you might like.
Sports play a big part in the lives of many people, and a sports team can mean everything to a person, whether they have grown up watching them play or they are the ones on the team. As a result, a popular major was emerged, sports management. Michael Cardamone is an example of a person who wanted to pursue this type of career. He is a freshman majoring in sports management at Delaware Technical Community College.
Sports management concerns the business aspect of sports and athletics. Cardamone takes Accounting I, Introduction to Business, Macroeconomics, and Composition and Research. These classes have to do with the economic and written parts in businesses. Cardamone said, "I like all of my classes, but the business classes are more interesting than accounting and the financial ones."
There is a wide variety of careers that are open to sports management majors, and many colleges offer programs for it. Sports management majors often end up in event management, sports marketing, sports economics, facility management, sports information, and sport finance. These are all fields that are in the main office system of a sports team, whether professional, recreational, or college.

About the Writer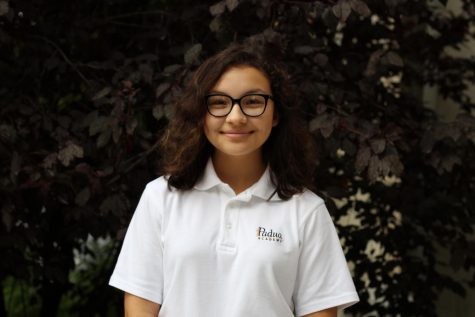 Jennifer C. '21, Reporter
What grade are you in?
I am a freshman at Padua.
What is your favorite food?
My favorite food is pretty much all kinds of sweets and baked goods from any bakery or restaurant. I have a major sweet tooth so I can never turn down dessert.
Favorite music?
My favorite type of music is alternative and pop, especially music made by Halsey, Selena Gomez, and Shawn Mendes.
Why are you taking journalism?
I am taking taking Multimedia Journalism because I have a passion for writing and I wanted to gain some experience. I also like to tell stories, so being able to write articles to inform people about things that have happened seemed appealing to me.
Best advice you've ever received?
The best advice I have ever received was when my mom told me to "Breathe". I usually don't take breaks and try to plow through everything which makes me stressed, so this reminds me to stay calm.