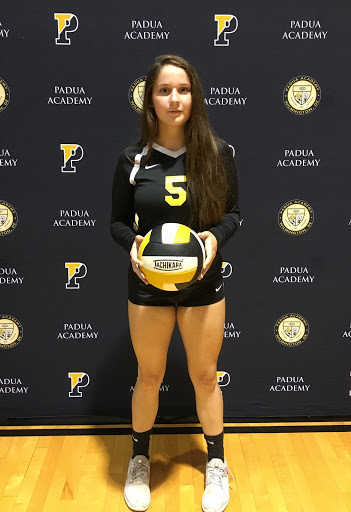 Katelyn Ham '19
Team:
Volleyball (Varsity)
Position:
Defensive Specialist
Number:
#5
When did you start playing this sport and do you plan to play in college?
Katelyn Ham has being playing volleyball since she was in the third grade but doesn't plan to continue in college.
Why did you start playing this sport?
All her friends played and she decided to give it a try and immediately fell in love with it.
What motivates you to compete?
Being on the team and with her friends is what motivates and inspires her the most to compete.
Do you have anyone who inspires you and why
"Missy May because she is amazing."
What was your favorite moment/memory while play this sport?
Her favorite memory would be winning their game against Ursuline, one of Padua volleyball's biggest rivals, during the regular season. She also really enjoyed being able to make it all the way to championships and getting to compete at the Bob Carpenter center.