Shannon McCormac: The Goalie That Made School History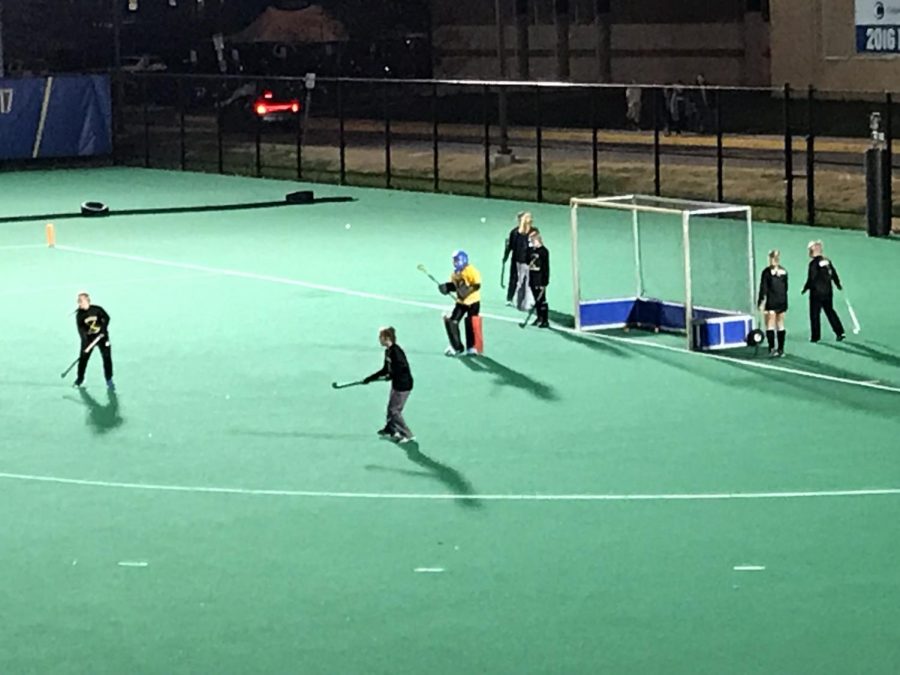 Shannon McCormac, junior, is the goalie on the varsity field hockey team. McCormac and her team made history when they made the championship for the first time. On Nov. 16, 2018, Padua's field hockey team played against Cape Henlopen for the state championship.
McCormac was "extremely nervous" for the championship game. "I'm probably more nervous than I was before the last game being that we never made it this far," she said. "Since Cape Henlopen is such an amazing team and such a challenge every time, its gonna be a game that's going to be hard and we're going to have to battle. No matter the outcome it has still been an amazing season."
McCormac feels immense pride about making Padua history. She didn't even know that field hockey had never made it to the championships until this year. "I can't even explain the feeling. I'm so happy to do this with my teammates," she said.
McCormac started playing field hockey in her freshman year. Her mom inspired her to play, saying that she needed something to do in the fall and it was a great way to new make friends. The team needed a goalie and the coaches said whoever plays goalie would not get cut. In fear of getting cut, McCormac took the opportunity. She thought others would take the chance, but she was the only one.
"I showed up the next day, I made the team, and they gave me a bunch of gear, and they were like, here you go, figure it out," she said. McCormac says now if she ever had the chance she would not play a regular field position because "it's so much fun when the ball comes back and you know exactly what to do, just diving or sliding."
She also understands that in order to be successful everyone must work together. "Being in the back of the cage I knew my teammates would have my back, but I also felt like I needed to help them out too because it's a give and take," she said, "It's them helping me, it's me helping them, it's us together. Knowing that I have to be there for them and they'll be there for me it's kinda nerve wracking."
When her teammate scored the winning goal against Charter on Nov. 13th and the time was running McCormac thought, "Oh my gosh. I can't believe we just did this because the whole game was a battle. The nerve-wracking experience of everything that was going on just kinda numb me to the thought of wow that just happened we just won this we've never done this before."
McCormac is a very team-oriented person. When asked her favorite moment of the season she said, "There are so many good moments, that's so hard. Probably something with my team, definitely hanging out all the time, dinners, one time we had a breakfast that was fun, anytime we were in practice, car rides, just being together."
McCormac would love to play in college but is doubtful since she has only started playing in freshman year. She is looking at a couple colleges, but nothing very serious. She does not know what she wants to do when she's older, but she knows she wants to work with kids.
One thing she's sure of, she does not want to be a goalie coach for other players. She does not think she has the all the knowledge that a goalie coach would need to help others since she is learning something new every day. "I don't know if I could help the kids. I don't really know the sport. I love to play. I love to look up what to do next, how do I do this. I love to YouTube things just to figure out how to play the position better because I want to know everything but I don't know everything, and I want those kids to train under someone who knows exactly what they're doing."
Her advice for anyone thinking about playing goalie, "You don't need to know a lot if you're trying to have fun and work your hardest when you're in there."
About the Contributor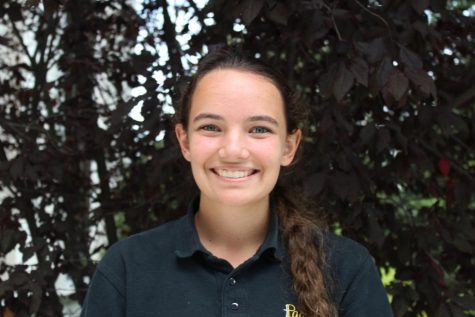 Maddy H. '21, Reporter
Maddy is a sophomore at Padua Academy. She was born on September 30, 2002. For middle school, she went to Immaculate Conception School in Elkton, Maryland....