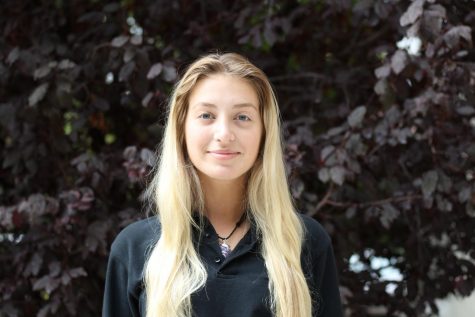 What grade are you in?
What is your favorite food?



By far "stacy" rolls from Leshio are my favorite food. I even took a sushi class on how to make them.



What is your favorite type of music?



I love music that I can vibe with go listen to at music festivals, which is mostly EDM.



Why are you taking journalism?



I am taking journalism because I want to be able to improve my writing skills, and can also help me a lot in the future by having more professional writing. I am really creative and hopefully this class will give me an opportunity to express it.



What is the best advice you have ever received?



Do what makes you happy and don't worry about what others think because life is too short. 



Ava R. '19, Reporter
May 22, 2018

Healthy Summer Food Hotspots

(Story)

May 12, 2018
Apr 30, 2018

Penny Wars: A Cause That Makes Cents

(Story)

Apr 17, 2018

The Philly Zoo Experience

(Story)

Feb 27, 2018

Snapchat Fans Responding Very Strongly to the Most Recent Update

(Story)

Feb 19, 2018

SALSthon 2018 partnership with CHILD Inc.

(Story)

Feb 09, 2018

What is Happening to Bitcoin?

(Story)

Feb 02, 2018

Ava's Top 5 Winterball Dresses

(Story)

Dec 10, 2017
Dec 02, 2017
Nov 15, 2017

Sibling Rivalry – Emma vs. Olivia Gruskiewicz

(Story)

Nov 15, 2017
Nov 15, 2017
Nov 12, 2017
Oct 30, 2017

Top Halloween Trends of 2017

(Story)

Oct 17, 2017

First Home Game of the Season

(Story)