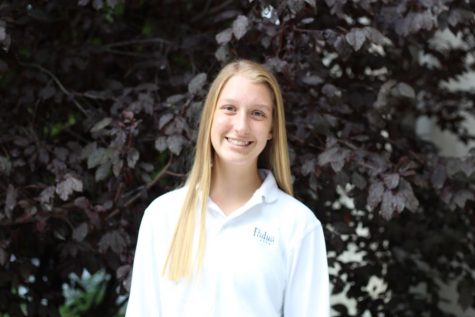 What grade are you in?
What is your favorite food?



My favorite food is any kind of sushi and guacamole. My favorite place to eat sushi is Cultured Pearl in Rehoboth, and my favorite place to eat guacamole is at Surf Taco in New Jersey



What is your favorite kind of music?



My favorite music is anything by Harry Styles



Why are you taking journalism?



I'm taking journalism because I really like writing and I try to be as creative as I possibly can be, and I feel like writing is a great way to express creativity



What is the best advice you've ever received?



The best advice I've ever received was: "you're too blessed to be stressed" -Ava Rudawsky



Lucy S. '19, Reporter