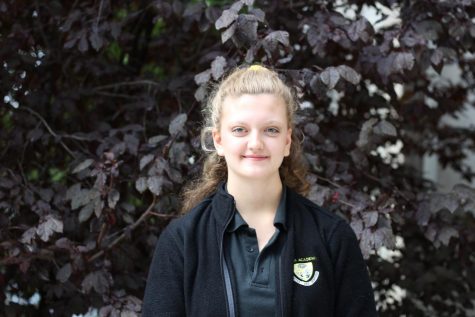 What grade are you in?
What is your favorite food?



My favorite food is pizza or green beans.



Favorite music?



My music taste varies, but I am into alternative and rap the most.



Why are you taking journalism?



I am taking journalism because I like to write and I think it will be a good skill to have in the future.



Best advice you've ever received?



The best advice I have ever received was from my mom. She told me to always have patience and give people the benefit of the doubt.



Nicole O. '20, Reporter
May 12, 2018

Executive Officers For The 2018-2019 School Year

(Story)

Apr 20, 2018

Sophomore Spirit Day 2018

(Story)

Apr 17, 2018

The Philly Zoo Experience

(Story)

Feb 15, 2018

What Is President's Day?

(Story)

Jan 29, 2018

Philadelphia Eagles, NFL's latest underdog

(Story)

Dec 10, 2017

Secret Santa Gifts That Won't Break the Bank

(Story)

Dec 02, 2017

Pacific Daydream – Weezer

(Story/Media)

Nov 12, 2017

The Meaning Behind Veterans Day

(Story)

Nov 12, 2017
Oct 24, 2017

Walker Stalker

(Story/Media)

Oct 17, 2017

The Fall of The iPhone?

(Story)