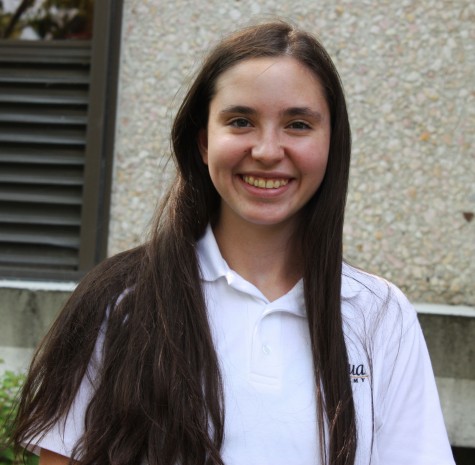 Sydney K. '19 is passionate, aspiring young writer.  She's currently a freshman at Padua Academy and is an eager and determined athlete who always strives to be the best at whatever she sets her mind to.  Sydney has a love of learning new things and her competitive side is definitely a factor toward her success in life. For example, Sydney
placed 1st for an essay in the Delaware County American Legion and her essay advanced throughout Pennsylvania, eventually placing 3rd in the entire state.
 Sydney has that inner spark that could push her to be successful in what she wants to pursue in life, like becoming a radiologist when she grows up. She also has a passion for softball and wants to play college softball, but studies always come first.
Sydney is involved in several extracurricular activities, one in particular is softball for the Lady Muckdawgs, a travel team. Also, she is a dedicated altar server at her parish,
St Joseph's Church, and volunteers at its annual Christmas Bazaar. Sydney enjoys volunteering and helping others in her free time. "Helping others really makes me happy, just seeing what little help can go a long way is really fulfilling," she states.
An interesting story in her life would be the time she
vacationed at Myrtle Beach, South Carolina. That's where she learned how to jet ski for the very first time.
Sydney remembers when her family and her traveled so far away from the shoreline that she could see dolphins right next to her.  "It was an enjoyable experience and I hope to go jet skiing again this upcoming summer," she says.
Sydney is a unique individual who can do anything she sets her mind to. She has the willpower and drive to succeed in life and take on the world. Her many passions and aspirations will be her guide.
Written by McKenzie C. '17
Sydney K. '19, Writer
Jun 07, 2016

Don't Feel the Burn!

(Story)

May 23, 2016

7 Ways to Prepare for Final Exams

(Story)

Apr 29, 2016

Hooray for Earth Day!

(Story)

Apr 14, 2016

Padua Pandas: Take the Field

(Story)

Mar 31, 2016

Phillies Spring Training: Looking Ahead to 2016 Season

(Story)

Mar 28, 2016

"March" into Women's History Month

(Story)

Mar 15, 2016

St. Patrick's Day 2016: Feelin' Green?

(Story)

Mar 01, 2016

National Constitution Center Presents: Headed to the White House

(Media)

Feb 24, 2016

Celebrating Black History Month

(Story/Media)

Feb 13, 2016

Walt Disney World: 5 Exciting New Attractions For 2016

(Story)

Dec 23, 2015

A Winter Wonderland at Penn's Landing

(Story/Media)

Dec 19, 2015

How Nutrition Affects School Performance

(Story)

Dec 11, 2015

Classic Animated Christmas TV Specials

(Story)

Nov 13, 2015

Remember..November is National Alzheimer's Awareness Month

(Story)

Oct 26, 2015

2015 World Series: Royals Vs. Mets

(Story)

Oct 11, 2015

Fun in the Fall at Linvilla Orchards

(Story)

Sep 16, 2015

The Junior Class elects new leaders

(Story)