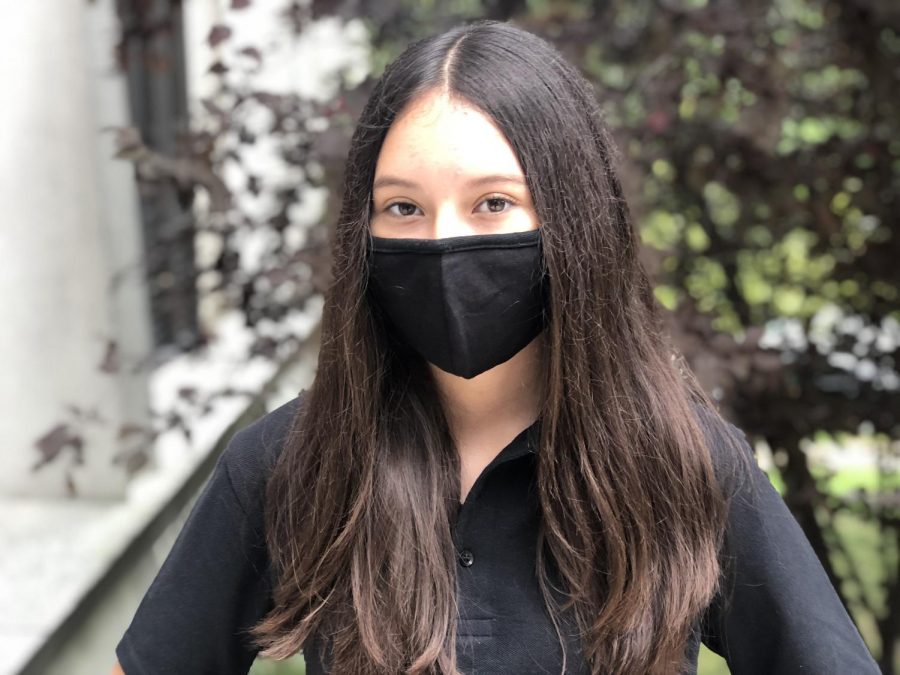 Anna Diaz is a current freshman at Padua Academy.  A Catholic school student all her life, she chose Padua because she loves the "vibe". Anna believes that the school has a very friendly atmosphere and loves the whole idea of sisterhood. 
Anna was originally a resident of Colombia before she moved to Delaware with her family. Anna has 1 sister, Valentina, 5 step-siblings, and a cat. In one word, she describes herself as brave. She's not afraid of doing things others are, she has confidence in what she does, and she's always down for anything. She believes that being brave helps her live her life to the fullest and not regret anything. 
"I believe in living life to the fullest and living on edge," Anna said.
In the future, Anna sees herself working somewhere in the medical field. She loves helping people and seeing them happy. Anna chose Greece or the Bahamas as the top two places she would go in the world. She has been very interested in Greece for a while now and loves the scenery. She would also love to swim with pigs in the Bahamas! She thinks of them as her spirit animal. 
"They are so cute and I would love to go swimming with them!" said Anna.
Anna claims her favorite food is Ben & Jerry's Tonight Show ice cream,  but she said that the Netflix & Chill flavor wasn't to her liking. Anna has a wide variety of music tastes and will generally listen to any genre, but classical and country music are not her favorite. She also loves the show "Vampire Diaries".
Anna claims that if she was to relive her life, she would like to relive it with the mindset and knowledge she currently has. 
"I feel like if I had a much mature mindset that things would be different back then and now," Anna said. 
Anna D. '24, Staff
Oct 27, 2020

Athlete's lives changed forever

(Story)