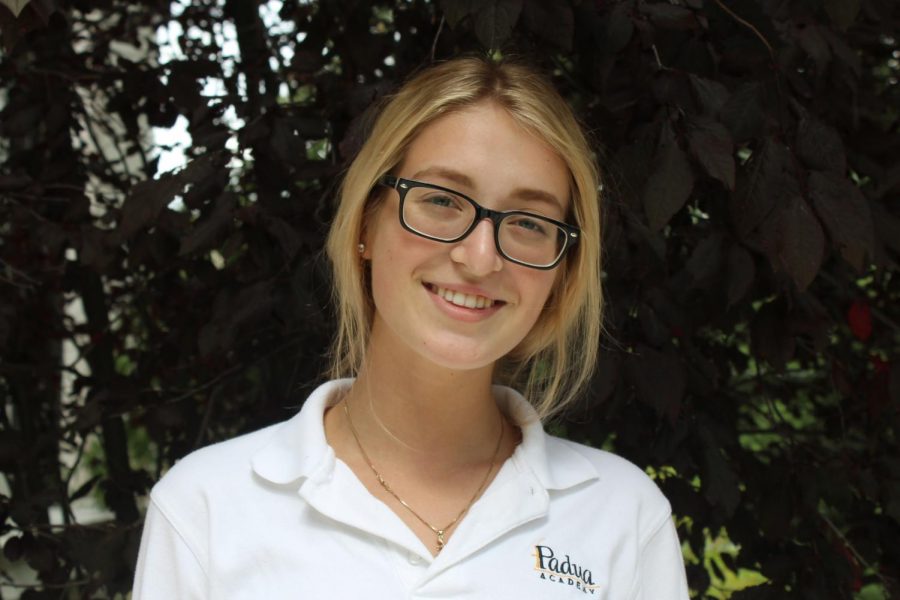 Ava Rudawsky is a senior at Padua Academy. She ran track sophomore year and participated in cheer for two years. Ava has traveled to many places including Hawaii, Miami, and New York where she plans to pursue a career in fashion.
She is a graduate from St. Anne's and has always enjoyed math, but not as much history. She loves going to the beach although she fears drowning in the water.
One of her many hobbies is taking pictures. Ava also works as a model in Philadelphia. She was inspired by one of the most important people in her life, her mom, who is also a model.
She enjoys going out to concerts with her friends, and likes making food, including one her favorites, sushi. Ava is looking at colleges in New York, but has not yet found one that suits her.
Ava R. '19, Editor
May 07, 2019

Why Does Instagram Want to Hide Its Users Like Count?

(Story)

Apr 01, 2019

BSLS "Trivia and Treats" Event

(Story)

Mar 14, 2019

Freddy's Steakburgers Franchise Owner Gives Students Inside Scoop to the Business World

(Story)

Feb 12, 2019

Signing Day: Athlete Profile

(Story)

Jan 15, 2019

Must See Movie "Escape Room" Playing in Theaters Now

(Story)

Dec 13, 2018

International Art Event, "Art Basel," Miami Beach 2018

(Story)

Dec 01, 2018

Fun Padua Academy Christmas Traditions

(Story/Media)

Oct 31, 2018

Padua Halloween Costumes 2018

(Story)

Oct 19, 2018

Service Opportunities to Consider for Your Next Visit

(Story)

Sep 21, 2018

Inside Scoop on Fashion Week 2018

(Story)

May 22, 2018

Healthy Summer Food Hotspots

(Story)

May 12, 2018
Apr 30, 2018

Penny Wars: A Cause That Makes Cents

(Story)

Apr 17, 2018

The Philly Zoo Experience

(Story)

Feb 27, 2018

Snapchat Fans Responding Very Strongly to the Most Recent Update

(Story)

Feb 19, 2018

SALSthon 2018 partnership with CHILD Inc.

(Story)

Feb 09, 2018

What is Happening to Bitcoin?

(Story)

Feb 02, 2018

Ava's Top 5 Winterball Dresses

(Story)

Dec 10, 2017
Dec 02, 2017
Nov 15, 2017

Sibling Rivalry – Emma vs. Olivia Gruskiewicz

(Story)

Nov 15, 2017
Nov 15, 2017
Nov 12, 2017
Oct 30, 2017

Top Halloween Trends of 2017

(Story)

Oct 17, 2017

First Home Game of the Season

(Story)