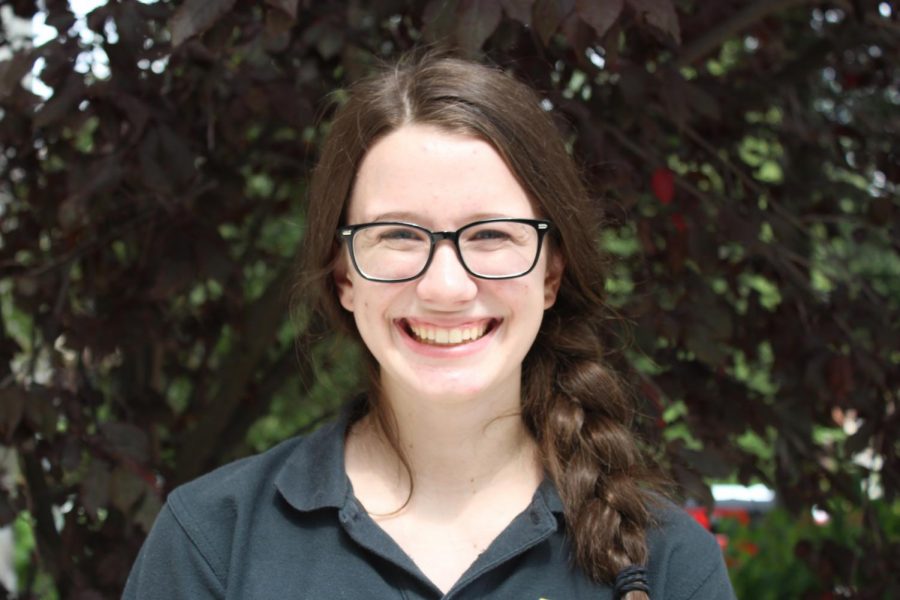 Brynna is a junior at Padua Academy. She loves writing, acting, dancing, and watching TV. Her favorite things to watch are Stranger Things, Sherlock, The 100, and Harry Potter. Brynna also enjoys reading and tries to find time to whenever she can.
Brynna also likes to travel. She has traveled to London multiple times. She wants to travel throughout Europe one day. In her future, she wants to work in publishing. Brynna eventually wants to move to a city, maybe even London.
She also has a five-year-old Portuguese water dog named Tupper. He is a bit antisocial and, ironically, hates the water, but loves to play outside. He loves eating important things such as money, checks, and homework, but Brynna loves him very much nonetheless.
Brynna B. '20, Reporter
Jun 08, 2019

Looking Through the Ivy: Are Elite Colleges Worth It?

(Story)

Jun 08, 2019

As College Looms, Stress Blooms for Juniors

(Story/Media)

May 16, 2019

Juniors Elected for Student Council Executive Officer

(Story/Media)

Apr 29, 2019

Padua Students Showcase Their Talents at Evening of the Arts

(Story/Media)

Apr 07, 2019

Junior Conducts Research Study on "White Coat Effect"

(Story/Media)

Mar 11, 2019

SADD Students Promote Safe Driving with SmartDrive Assembly

(Story/Media)

Mar 10, 2019

In With the New: Padua Refreshes Their Elective Selections

(Story)

Feb 25, 2019

The ACT and SAT: Do They Matter?

(Story/Media)

Feb 09, 2019

Cells and Studying

(Story/Media)

Feb 04, 2019

Padua and Salesianum Theater: A Balancing Act

(Story)

Jan 31, 2019

No Grades, No Stress?

(Story)

Dec 06, 2018

Why the College Board Owns My Soul

(Story/Media)

Nov 30, 2018

Fantastic Beasts: The Crimes of Grindelwald Review

(Story)

Nov 16, 2018

The Change from Quarters to Semesters: Was It Worth It?

(Story/Media)

Nov 10, 2018

Do Students Get Enough Sleep?

(Story/Media)

Oct 12, 2018

A Closer Look Into the New Chapel

(Story)

Sep 26, 2018

Meg Doyle: A Voice For the Students

(Story/Media)