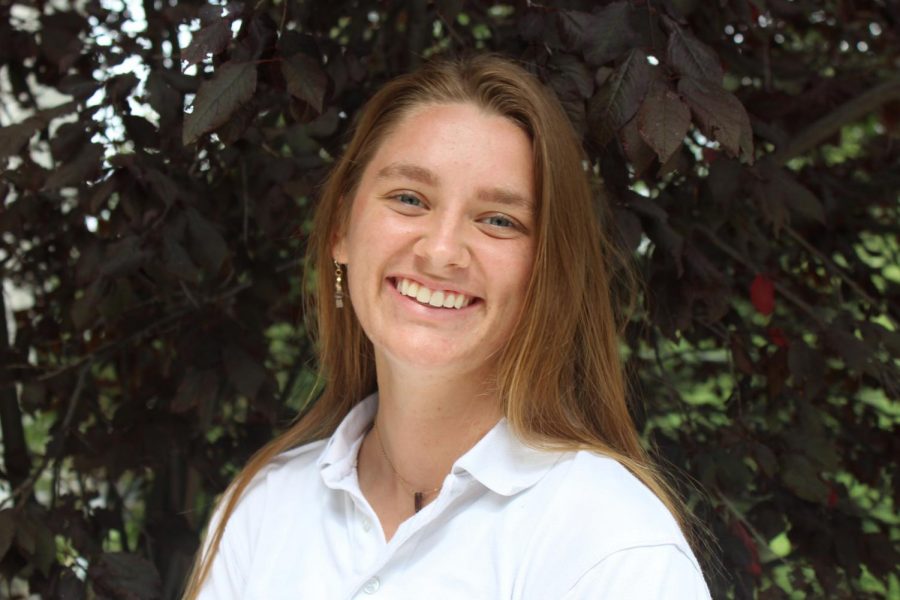 Caitie, a senior at Padua Academy, loves communication arts, the color purple, and softball. A very active student, she balances her role as a student council officer with playing sports and sending out college applications. Caitie is interested in a wide variety of majors, from business to film production. When reflecting on her time at Padua, she is happy to see how much she has matured, accepted her personality, and taken risks.
To Caitie, family is a very important aspect of life. She admires her siblings, especially her older sister, whom she considers a wonderful role model. Caitie looks up to her because of her good work ethic, ability to overcome obstacles, and tenacity. She loves and supports her brothers and sister wholeheartedly.
In her free time, Catie enjoys spending time with her dog, Zeke, and taking care of her eight fish. She loves to do water sports, including wakeboarding, paddle boarding, and waterskiing. Over the summer, Caitie traveled to compete in softball tournaments. She also took a road trip with her family to visit her sister in Michigan. Caitie is ready to start her final year at Padua and is excited to see what the future holds.
Caitie B. '19, Reporter
Feb 21, 2019

Cheer Team Makes History

(Story)

Dec 10, 2018

Father Daughter Dinner Dance

(Story)