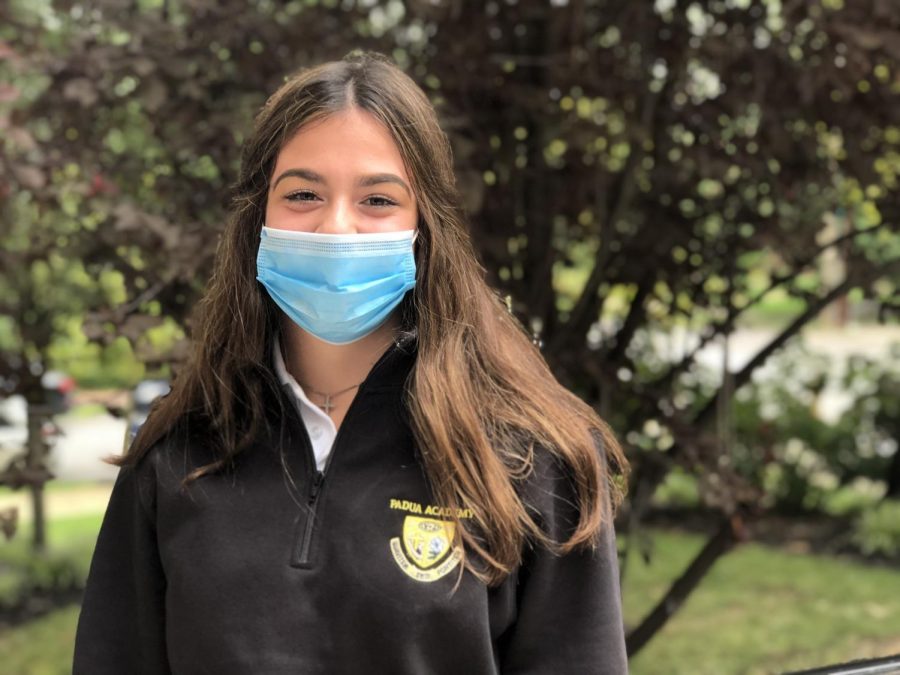 Gia is a freshman who recently made a switch from public school to Padua. She loves caffeine, listens to all sorts of music (except for country), and dreams of going to Greece one day. Her friends know she is fearless and always ready for an adventure. She will go on any ride, say what's on her mind, do the courageous things, and play extreme sports. 
Gia Zafiropoulos lives spontaneously and has a different way of seeing things. She lives by the memo "Life is too short" and lives in the moment, always involved in new adventures. Not only does it encourage her to live life to the fullest, but it also gives her more confidence, new experiences, and an overall more exciting life. 
"I like to live in the moment. And, well, you only live once," she said. "My biggest fear is being forgotten."
Her biggest fear relates to this since she wants to live a life with no fear and be remembered. Gia believes that living life to the fullest really affects a person's lifestyle. It makes life fun and memorable. Living by fear only fills a person up with regret later on in life. Enjoying things that may be a once in a lifetime opportunity is something that will later on become a story you'll share with friends and family.
 "I feel like if I die tomorrow, I wanna know that at least I did everything I wanted to do in life. I feel like the things you do now don't really impact the universe, so why not. It's mostly a teen mindset. I just wanna know that I at least made the most of my teen years," she said.
Gia Z. '24, Staff
Nov 17, 2020
Oct 24, 2020

How Covid Has Affected the Food Production Business

(Story)