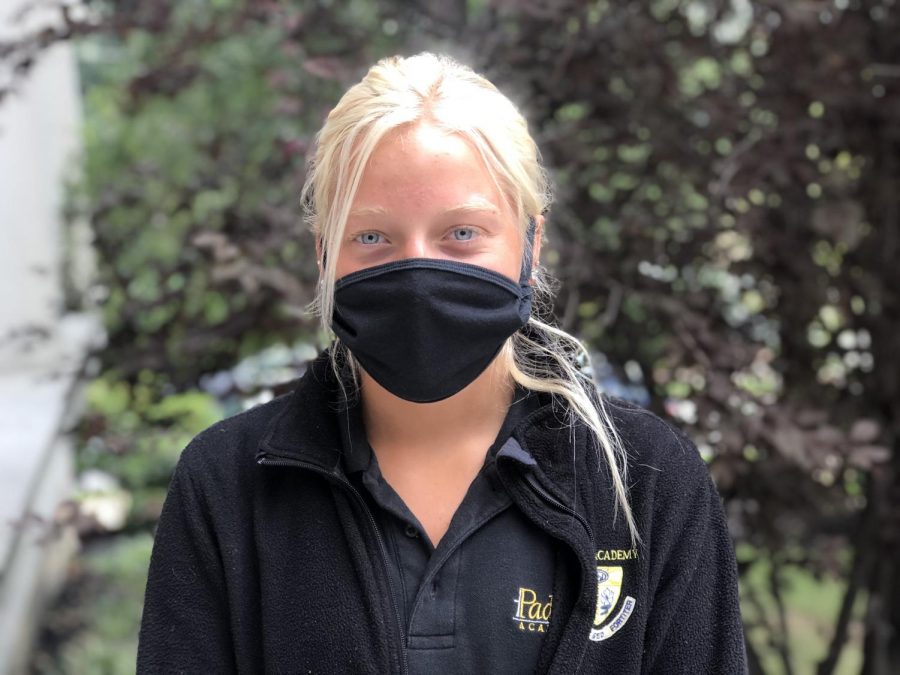 Maddie Tonn is a Senior at Padua. She was born on January 4, 2003 in Aston, Pennsylvania. She has a half sister named Samantha who is 26 years old and another sister, Courtney, who is a sophomore at Padua. She also has a dog named Sandy. Maddie's favorite part about Padua is the people because she met some of her best friends through Padua. In the future, she would love to travel, even though her biggest fear is planes.
Maddie likes to swim and is a member of the Padua swim team. This summer, she was a lifeguard at Rehoboth Beach. She also likes making videos and taking photos. Currently, her favorite classes are PATV and Intro to Photography. She decided to take this class because she likes to write in her free time. Maddie doesn't watch movies too much, but her favorite television show is
One Tree Hill
. Her favorite types of music are R&B and rap. 
Maddie's wish is that the pandemic would be over and everything could go back to normal. However, she is grateful for being able to go back for 2 days a week. She prefers last year's schedule, because she was able to understand quickly and she was able to have lunch with more of her friends, but she knows that it could be worse. While this year is like no other, Maddie is ready to dive into her senior year and is excited to write for Padua360!
Maddie T. '21, Staff
Jan 03, 2021

The Benefits Music Has on Health

(Story/Media)

Nov 11, 2020

Getting to Know Mr. Okocha

(Story)

Oct 20, 2020

Ms. Grugan: Lawyer to Teacher

(Story)