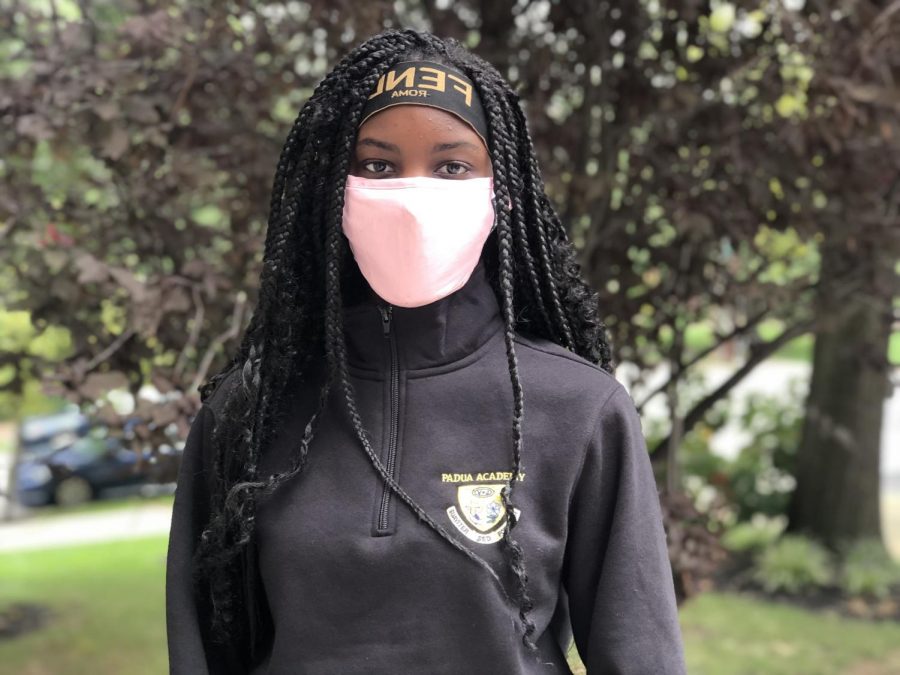 Mame Niange is a Freshman student at Padua Academy. She's a very caring individual and always knows just the right things to say. She's always trying out new sports and learning new things. She knows how to make the best in every situation. 
For the most part, she is very outgoing and genuine. She knows how to keep a conversation going and she has a very great sense of humor. Here are some highlights on things she loves talking about and are very important to her.
Most people love Paris, and dream of going, but did you know she went there twice? Well, she is quite lucky because Paris is a once in a lifetime experience.  She went with her mom and her sister, and the second time she went with just her sister, Diamond (fun fact she actually named her sister). 
"The employees are really strict about only taking one picture [of the art]," she said. When she first saw the Mona Lisa she thought it was smaller than she thought it would be. She didn't think it would look huge, but it just looked a little bit different on how she pictured it.
She additionally went to the Eiffel Tower and made some Tik Toks, both with her sister and alone. She loved seeing the Eiffel Tower and it was lots of fun.  
When it was evening time, generally her cousin and his wife had supper. "[I had] such a fun trip," she said. However, she was exhausted once she got back home.
Some interesting facts about Mame is that her mother is a hair stylist and sometimes does famous celebrities' hair, for example she had the chance to meet the All American cast, but unfortunately covid happened. 
She also is Christian and her favorite quote is "God loves me more in a moment than anyone can in a lifetime." She likes it because it shows that God always wants the best for you 100% of the time, and everything that happens to you has reasoning.
Mame N. '24, Staff
Dec 04, 2020

New Beginnings for BSU

(Story/Media)

Oct 21, 2020

Mackenzie Sobczyk: Her Journey to Success

(Story)