Cyber Day
Hang on for a minute...we're trying to find some more stories you might like.
Padua Academy believes in providing the fullest education possible for its students. Because severe weather and other issues that sometimes limit access to the school building, Padua decided a few years ago to have cyber days that will take the place of a school day.
On October 23, 2017, Padua had its first cyber day of the school year. There was no set cycle, so students completed work for all classes, unlike normal cyber days where there is a set cycle for students to follow.
"The purpose of cyber days are so students and faculty do not have to add on to the school year because of something like a snow day," Vice Principal, Dr. Mary McClory says. "I like the cyber days because we don't have to find another day- cyber days are more flexible. I think that students dislike not having a real day off."
Dr. McClory explained that students are not losing a day off of school. Rather than having a full day off on October 23rd, Padua will have off (no school, no cyber day) on March 16th.
The purpose of this cyber day is to test the system to make sure all the teachers and students are able to use OnCampus and that everything will go smoothly. Padua previously used Haiku Learning, but switched over this year to OnCampus. Now, students have the opportunity to submit work via the OnCampus page, rather than through Gmail and Google Drive.
A Cyber Day can be confusing to freshmen. However, freshman Heather Zwiercan said she did not have any troubles with her first Cyber Day. She got all of her work done and submitted everything on time. "I like having Cyber Days because I feel like I'm not rushed much as I am during class to get the work done," Heather says. She looks forward to more Cyber Days for because of how much easier it was to manage everything.

About the Contributor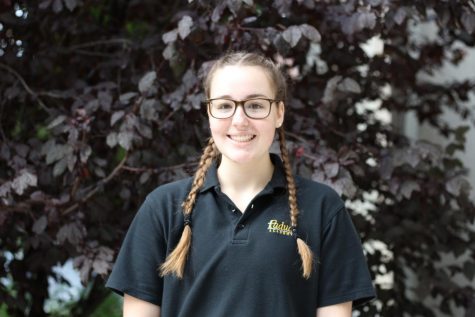 Meaghan O. '20, Reporter
What grade are you in?

I am a sophomore at Padua Academy. 

What is your favorite food?

My favorite food is cheese pizza.

What is your...