Black Friday vs Small Business Saturday
Hang on for a minute...we're trying to find some more stories you might like.
Each year at Thanksgiving, thousands of people anxiously await the discounts and sales that will be in stores the next day, Black Friday, kicking off the Christmas season. What some people do not know is that for many stores the sales continue into the next day: Small Business Saturday. Small Business Saturday was started by financial company American Express to encourage people to "Shop Small" and support local businesses. In many cases, these independent stores have even greater discounts on Saturday than they do on Friday, hoping to draw more attention to their locations.
Here are some of the basic facts about both of the shopping days:

Black Friday
The day after Thanksgiving

Some stores start sales on Thanksgiving night

Many large retailers have big sales

Very busy with long lines

Usually marks the first day of the holiday shopping season
Small Business Saturday
Two days after Thanksgiving

Supports local business

More personal shopping experience

Extra day of sales after Black Friday

Sometimes extra deals on top of the ones from Black Friday



"
72 percent of U.S. consumers now know about Small Business Saturday."
— Catherine Clifford, CNBC
Small Business Saturday, although not as well-known as Black Friday, has been gaining popularity over the past few years. Public figures, mainly those in politics, have been endorsing this day, bringing it to light in the eye of the average consumer. According to CNBC, as of 2016, "72 percent of U.S. consumers now know about Small Business Saturday."
When asked which shopping day they prefer, Padua students seem to favor Small Business Saturday over Black Friday. Senior Grace DiGiovanni says, "Small Business Saturday is so much fun! It's a lot less crowded than Black Friday and there's always different stuff in the smaller stores that you wouldn't be able to find in the big retailers." However, some people do like the excitement the comes along with Black Friday: senior Lily Moon says, "I love the rush that you get when you're at the mall at midnight on Black Friday. It's always so exciting rushing through with the crowds, but it definitely can be a little stressful."
Aside from both of these days, shopping can be done from the comfort of home on Cyber Monday, which is also filled with many discounts on online boutiques and websites.

About the Writer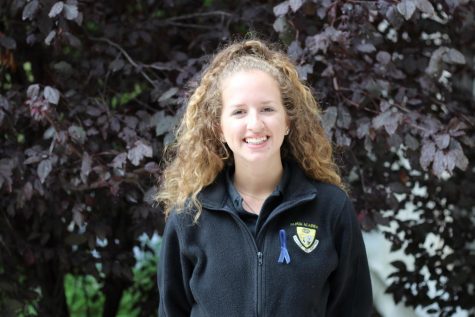 Dani F. '18, Reporter
What grade are you in?

I'm a senior at Padua.

What is your favorite food?

My favorite food is sushi, especially at Lily's Asian Cuisine...