SALSthon 2018 partnership with CHILD Inc.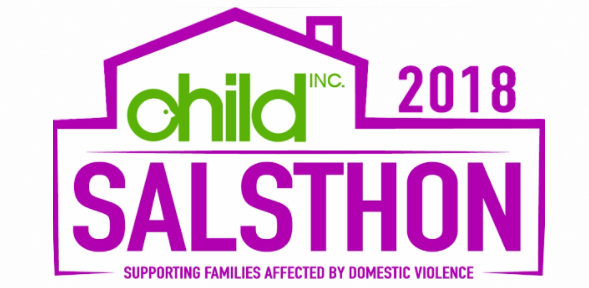 On March 17th, SALSthon 2018 is partnering with CHILD Inc. to help raise funds for women and children in need. This annual dance raised $153,148.57 last year, over $135,000 in 2016, and $155,000 in 2015. The goal for SALSthon 2018 is to raise over $150,000, with the help of students and the community. Padua, Ursuline, and Salesianum all have the opportunity to raise money by creating their own fundraising page on salsthon.org, and participating in the SALSthon $250 challenge.
With the help of these donations, it helps to make a huge impact on women and children who need help the most. The donations go toward improving the conditions of CHILD Inc's shelters by providing a more safe environment for the families. The organization works specifically with children who have been neglected, left dependent, or may have been neglected. Women and children receive the aid to heal and be sheltered from domestic violence. In doing so, the profits will go towards the renovation of the security system within the facility, helping to make the women feel as safe as possible. Furthermore the funds will go towards supplying the families with food, clothing, toys, household necessities, counseling, and more. With the help of food and supplies drives there will be an abundance of items to provide the women of the basic necessities they lack. "Child Inc. is an amazing organization that aids domestically abused women and children by giving them important resources such as food, clothing, and counseling in order to help them get back on their feet and eventually restart their lives. It was two different domestic abuse shelters that are in need of renovation so they can feel less like houses and more like homes", said Grace DiGiovanni, a member of the Padua Student Council Executive Board
SALSthon is more than just a dance, it is an organization that helps to change and help the lives of many. With the abundance of donations raised within the community.. "SALSthon allows for students to become actively involved in making our community a better place. Whether it is tweeting to get the word out, collecting donations, or raising money on the fundraising page, each person is helping to make someone else's lives better which is a life changing experience for both us and the organization we are helping", said Anna Gallo, a member of the Padua Student Council Executive Board.
About the Contributor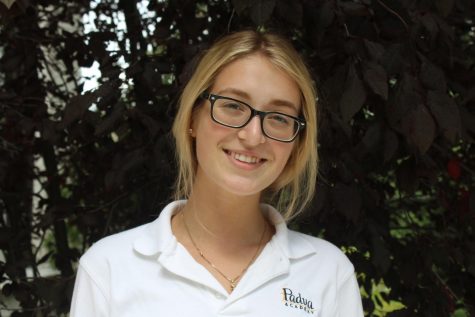 Ava R. '19, Editor
Ava Rudawsky is a senior at Padua Academy. She ran track sophomore year and participated in cheer for two years. Ava has traveled to many places including...