New Classes At Padua
Hang on for a minute...we're trying to find some more stories you might like.
Every year, Padua has offered and created new classes for the students. This year, Padua has brought and created a few new classes for year 2018-2019.
The largest area is Senior CP English. It will be be taught as a semester class with 4 different options. Senior needs to take 2 of the 4 classes. The 4 different classes are: (1) Expanding Horizons: Contemporary World Literature, (2) Tough Love The Stories of Women, (3) Murder in the Fog: Victorian Crime and the Rise of Detective Fiction, and (4) Life on the Margins: Tales of Trauma and Triumph.
The second area is New Electives. The new electives include: Public Speaking, Film and Television Studies, and La Belle France, which is a culture class. Public Speaking and Film and Television Studies are semester classes and La Belle France is a full year class.
The next area is Virtual High School Classes. On Virtual High School, there are a variety of classes you can take that Padua will offers. They include: Latin 1 and 2, Mandarin Chinese, marketing, business classes, and an engineering class. Mrs. Fundakowski said, "It is an experience most colleges take and use."
The last area is the redesign of exchange with Salesianum. Padua created a Hybrid course which is where a student would meet with his/her teacher 60% of the time and do independent word online 40% of the time. Since Salesianum is changing their schedule, the classes offered in exchange with Padua and Salesianum will be be limited. The classes Padua is offering Salesianum includes: Global Issues, The Human Condition, Linux Operating Class, and Ethics in Intro to Technology. The classes Salesianum is offering to Padua includes: Power, Privilege, and Difference and band. Padua Academy has created many new classes to please their students with the variety of different classes.

About the Writer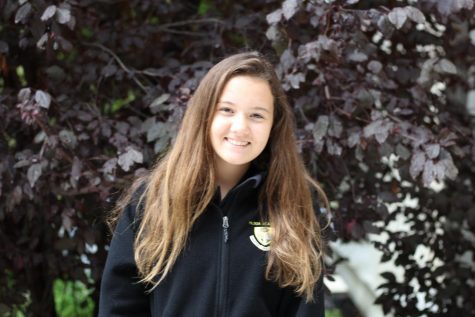 Alyssa B. '21, Reporter
What grade are you in?

I'm a freshman at Padua.

What is your favorite food?

My favorite food is pancakes.

Favorite music?

My favorite...