From Derry to the World: Roma Downey
Hang on for a minute...we're trying to find some more stories you might like.
From a small town called Derry in Northern Ireland, Roma Downey never imagined that she would be where she is today. Downey has starred in many religious films and series, including playing the role of Mother Mary in the film Son of God. As a producer, Downey works alongside her husband, Mark Burnett, to release films that hope to inspire thousands. Most notably, the duo produced The Bible and A.D. The Bible Continues, a miniseries that aired on the History Channel.
"
…the messages that she brought forward were so inspiring."
— Alex Nannas
At the Dinner in Honor of Women's Achievement on Wednesday, May 2, Downey talked about her life growing up in Northern Ireland and how she discovered her passion for acting, mixed with her love for God. Downey's childhood was anything but normal. She dealt with the loss of her mother at the age of 11, with her father's passing a few years later while she was studying at a university in London. Through it all, she never lost sight of her faith and who she was to herself and God. Alex Nannas, a guest at the event, says, "Her entire speech was incredible. The things that she has done and gone through are truly amazing and the messages that she brought forward were so inspiring."
"
Her speech brought me to tears. It was so moving…"
— Kayleen Italia
Downey also brought forward a few messages for the current seniors of Padua Academy to take with them as they prepare to graduate and go out into world. She encourages seniors to follow their passions and never let anyone or anything stand in the way of doing so. "Don't be afraid to risk failure," she says. She highlighted the importance of staying true to themselves and their faith and remain authentic through everything that life may bring. Kayleen Italia, one of the senior Padua Ambassadors volunteering at the event, says, "Her speech brought me to tears. It was so moving and I am so grateful that I was able to be there for it. It was definitely a night that I'll remember forever."

About the Writer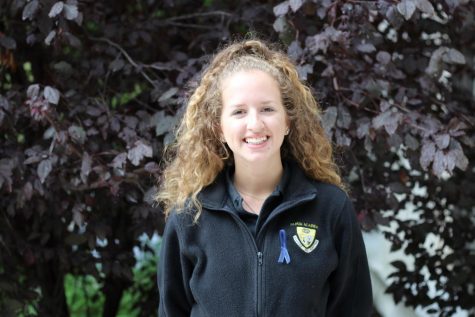 Dani F. '18, Reporter
What grade are you in?

I'm a senior at Padua.

What is your favorite food?

My favorite food is sushi, especially at Lily's Asian Cuisine...