First Community Homeroom of the Year
Hang on for a minute...we're trying to find some more stories you might like.
The first Community Homeroom occurred on October 3rd. Ms. Keefe began the program with a prayer, thanking God for bringing the students together.
Mr. Sheehan then introduced a new school spirit initiative called "Marquee Matchups" with the help of the senior spirit council. Every season, one sports team will be highlighted as the Marquee Matchup. A tailgate will be held on October 29th at Padua, and the field hockey game (against St. Marks) will be held at St. Marks.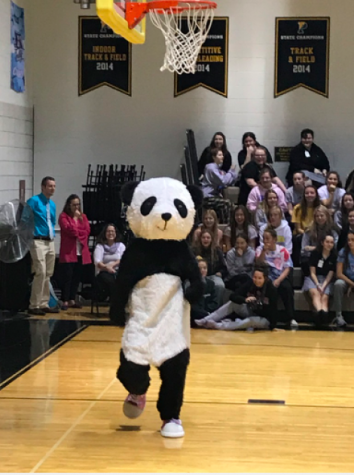 Dr. McClory reminded students of the upcoming PSAT on October 10th. She encouraged juniors to apply for a scholarship competition. One of the students, Cassidy McClintock, was acknowledged as one of the top 5% to succeed in the program.
Ms. Campbell recognized the students who had completed more than 100 volunteer hours last year. The students were Kristen Giardinelli, Alivia Roberts, Abigail Counihan, Madeline Dickerson, Paige Milligan, Kelsey Mulrooney, and Mia Wichman.
Four students did exceptionally well, getting over 100 hours during the summer. These students are Aimee Cathers, Abby Counihan, Emily Torres, and Victoria Crobo. "I felt really good. It was really nice," Counihan said. "Volunteering makes me feel happy. I did a lot of work in chorus and we sing at retirement homes and cancer benefit concerts."
Mrs. Manelski congratulated Padua students on the attendance of last year. "Attendance is the foundation of academic achievement," Mrs. Manelski said. About 97% percent of students attended school every day, and 90 students were recognized for perfect attendance. "We admire your self-discipline and fortitude."
Finally, the Sparkle award winners were announced. Audrey Jamieson was voted for the student sparkle award. One student said in her nomination, "This student could be one of the kindest people I know." "You can't catch her in a bad mood or without a smile."
Ms. Gayner was voted for the faculty sparkle award. "She is dedicated to her students and is always in a good mood," one student said in her nomination. "She is kind, friendly and warm," another said.

About the Contributor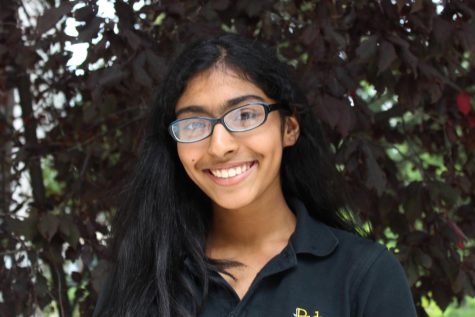 Amanda J. '21, Reporter
Amanda Jose is a very unique sophomore who is excited for the new school year.

At Padua, Amanda's favorite food are the cookies and potatoes. Her food...