Where Does the Three for $5 Dress down Money Go?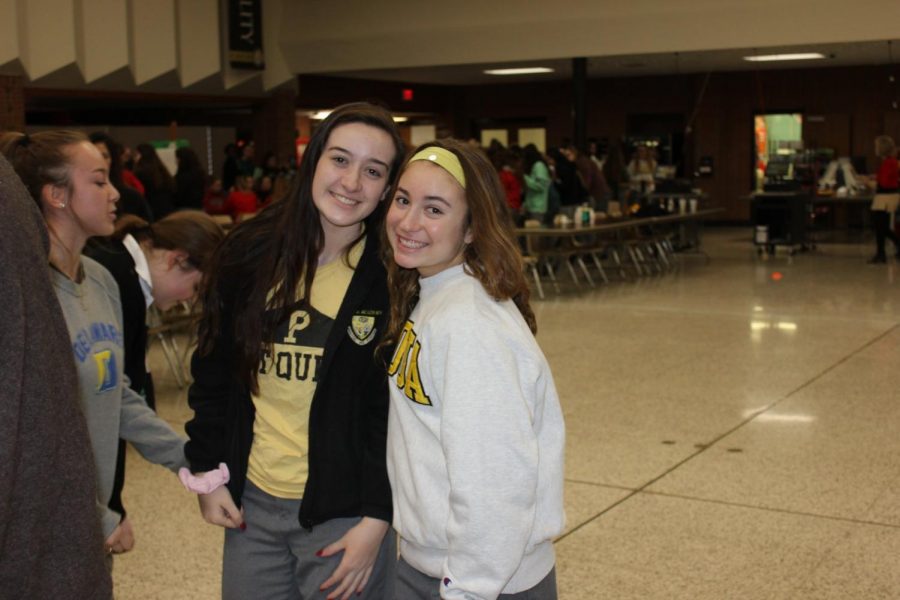 Padua students look forward to paying a couple of dollars for the few chances to get out of their uniform and into comfortable clothing. In January, students paid for the three for $5 fundraiser where they would be able to dress down for three selected days in February, March, and April. Feb. 1 and Mar. 15 were the first and second dress down day.
Mrs. Houseal, Padua's special events & student service coordinator, helped organize where the money from this fundraiser is going.
"We are actually supporting four organizations. JDRF, Change the Cycle, Pandas for Life, and Protect our Protectors…" said Houseal.
JDRF is a non-profit organization that funds Type 1 diabetes. Rose Langrehr and Lauren Gempp, who both have Type 1 diabetes, lead JDRF at Padua.
Change the Cycle, an organization that brings feminine products for homeless women, is led by Juniors Judi Manning and Sarah Williams at Padua. The two decided to lead Change the Cycle because of a friend at Ursuline who started the foundation.
"She signed us up for the meeting and we became interested and decided to try to have the fundraiser at Padua," said Manning.
This year, they have held a bake sale at Padua and collected feminine products from Padua students.
Sophomore Maria Wirt and Junior Katherine Tyndall lead Pandas for Life.
"Our project supports multiple causes such as the Gift for Life foundation and the importance of organ donation," said Wirt. "We also support the Anthony Penna foundation and the Penna family."
Junior Darragh Jeker leads her service project, Protect our Protectors. She wanted to do something for animals that was "helpful and useful to them."
"I started researching what would fit those parameters. I found a website," said Jeker, "Vested Interest, whose goal was to find supporters who would be willing to raise the specified $950 for K-9 units to buy bulletproof vests for their K9s."
Since she is still building the project, the dress down is the first fundraiser raising money for Protect our Protectors. However, Jeker has big plans in the future starting with her hope to have a "powder puff tournament toward the beginning of the 2020 school year".
All donations from the dress down have greatly benefitted all of these projects with a total of 340 students and faculty participating.
"As you know, our students love a dress down day," said Housel, "when you can get three dress down days for the price of maybe two, you get a lot of response."
"The dress downs have helped the organizations," said Manning. "If everyone gives a small amount of money, it makes a big difference."
About the Contributor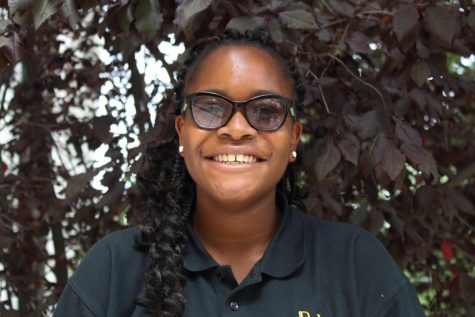 Esosa E. '22, Reporter
Esosa is a freshman at Padua. Born in London with Nigerian parents, she is undoubtedly an interesting person to talk to. Esosa loves her Honors Introduction...