Traveling: A Thanksgiving Trend
Hang on for a minute...we're trying to find some more stories you might like.
The holiday season is always a cheerful time of the year. Friends and families come together to spend time with each other, carry on traditions, and celebrate. Due to the amount of people traveling to be with their loved ones, many people have observed that traffic around the time of Thanksgiving has been increasing. Travelchannel.com states that Thanksgiving is "undoubtedly the busiest travel time of the year." With more drivers on the road, there are also higher rates of accidents, many being fatal.
Forbes magazine states, "Thanksgiving is the day when heavy traffic, drinking and long-distance car trips combine to create fatal travel conditions." Forbes also conducted an interview with David Kelly, the acting administrator for NHTSA. Kelly recommended, as usual for other times of the year, anyone who gets in a car should follow the speed limits, make sure they are aware of their surrounding, and always wear a seatbelt. In their article, Forbes also states, "Roads are packed with traffic, and after a long day with the family, drivers are often extremely sleepy. According to the National Sleep Foundation's Report on Drowsy Driving, 100,000 reported crashes, 71,000 injuries and 1,550 deaths every year can be attributed to falling asleep at the wheel. Add that to heavy holiday traffic, and you have a recipe for disaster."
As other people all over the country are preparing for travel, so are some girls from Padua. Susannah Snellgrove ('18) is packing her bags to visit her family from her hometown in North Carolina. She says, "One of my favorite things about the holiday season is getting to spend time with family and friends, but I always dread the long, 9 hour car ride." She has noticed that the traffic on her way to North Carolina is significantly worse during this time of year, as opposed to other times throughout the year when she goes to visit her family "just because." Susannah also comments that to pass the time while in the car, she will read, play games, listen to music, and talk with her family. She comments, "It makes the drive a little bit easier to get through, and when I get to see my friends and family again, it makes it all worth the wait."

About the Writer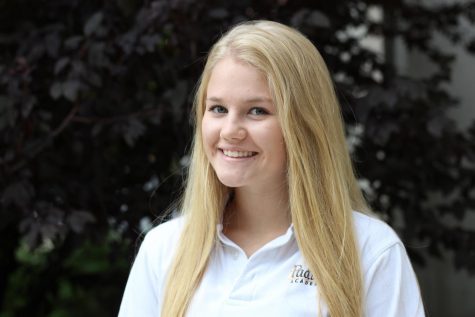 Caroline K., Editor
What grade are you in?

I am a senior at Padua Academy

What is your favorite food?

I could eat Mac and Cheese from Panera every day without...