Fall Encounter 2015
Hang on for a minute...we're trying to find some more stories you might like.
    This past weekend over 30 Padua students went on Fall Encounter. These girls, called "Encounterites," spent the weekend at the retreat house in Pennsylvania to deepen their relationship with Jesus. The team leaders for this retreat are girls who have been on Encounter before and love it so much that they wanted to plan their own retreat to allow their Padua sisters to have a great experience as well. The team leaders, along with the chaperons, planned all of the activities for this weekend in hopes to get the Encounterites to reflect more on their relationship with Jesus.
    Hayley Abernethy, a Padua senior, expressed how excited she was to begin this journey. When she came back from Encounter, she didn't know how to start describing it. "Wow, where do I start? First of all, it was everything I hoped it would be. I was a little weary at first about the rumor of how close we would get as a group, but I was so surprised about how true it actually was. There were a few girls who I otherwise wouldn't have known and by the end of the retreat I felt like I had known them my whole life."
   When asked about the spiritual aspect of Encounter, Hayley was eager to share. "I feel like I really got closer to Jesus. It might sound weird but I really do think so. I actually really began to see God in everyone" She had such a great time that she would recommend going on this retreat. "Would I recommend going on Encounter? Of course! It was such a great experience. I want to be a part of the team next year so I can make everyone's experience as great as mine."
    In the spring of 2016, Padua will have another Encounter retreat. Those who are interested should email Mrs. Vavala for more information.

About the Writer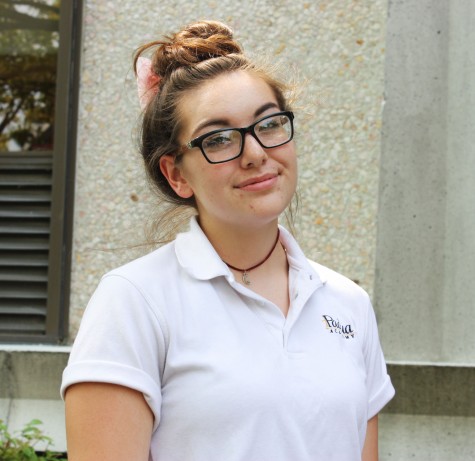 Sarah T. '17, Writer
Sarah T. '17, a junior at Padua Academy, is in no way related to One Direction band member Louis Tomlinson (although she did pretend to have a British...