Classic Animated Christmas TV Specials
'Tis the season for gathering with the family, cozying up with a cup of hot cocoa, and enjoying the crackling of an open fire while relaxing on the couch. It's the perfect opportunity to spend time with the family and watch a holiday movie on TV. Whether you enjoy live action movies or the timeless animated classics such as Rudolph the Red-Nosed Reindeer or Frosty the Snowman, there is sure to be some family friendly entertainment for everyone. It seems like every channel has a holiday theme show airing. Are you like Scrooge and can't wait for Christmas to be over or are you like Buddy the Elf and just can't get enough of it?
Everyone has their favorite animated Christmas movie or show and usually has a special reason for it. It might be because it brings back a cherished memory of their childhood or they simply enjoy reciting the dialogue between the characters. Freshman Alexis Weinkopff says her favorite is, "Mickey's Christmas Carol, simply because I love Disney and all of it's movie productions. All of the movies portray a special message, which always keeps me intrigued throughout the whole movie." On the other hand, freshman Hannah Mannering says, "How the Grinch Stole Christmas is a favorite for many. It's one of those movies that never gets old. I have watched the film every Christmas since I was little, and I plan to pass this tradition on for generations to come."
It's just not Christmas without watching some of the animated classics that have been shown on TV for generations. According to a 2014 survey from Weichert Realtors, the top five animated holiday shows on TV are:
How the Grinch Stole Christmas (1966) –
A grumpy green hermit hatches a plan to steal Christmas from the Whos of Whoville.
Charlie Brown Christmas (1965) –
Charlie Brown tries to find the true meaning of Christmas in a world ruled by commercialism.
Rudolph the Red-Nosed Reindeer (1964) –
A misfit reindeer with a shiny nose and his misfit friends search for a place that will accept them.
The Year Without a Santa Claus (1974) –  
A tired and dispirited Santa Claus considers canceling Christmas Eve one year but Mrs. Claus and some of his elves try to change his mind.
Frosty the Snowman (1969) –
After a magic hat is placed on his head, a snowman comes to life and he and his friends try to escape a greedy magician.
So, before Christmas arrives, pick a night to sit back, relax, and enjoy one of these classic and timeless TV specials and create some special memories that will last a lifetime.
About the Contributor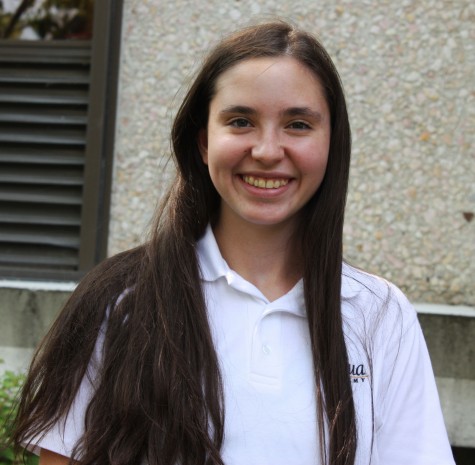 Sydney K. '19, Writer
Sydney K. '19 is passionate, aspiring young writer.  She's currently a freshman at Padua Academy and is an eager and determined athlete who always strives...