Earthquake Strikes Mexico
Hang on for a minute...we're trying to find some more stories you might like.
On Tuesday, September 19, 2017 the most powerful earthquake since 1985 rocked Mexico. The earthquake devastated two cities, Juchitan De Zaragoza and Oaxaca. With a magnitude of 7.1 the earthquake destroyed much of these cities and surrounding small towns. September's earthquake struck Mexico on the anniversary of the 1985 earthquake. The September earthquake was a the strongest earthquake to ever hit Mexico, killing 3,000 people.
September's earthquake created shock and panic as families tried to find their loved ones. People ran into the streets to get out of the buildings, as police and ambulances arrived quickly. Immediately, unhurt people started digging to free those who were buried under the rubble. The Enrique Rebsamen School collapsed, classroom by classroom, tragically killing 326 schoolchildren and teachers, many whom are still missing. The cities' people continue to write the names of those missing and saved on cardboard to help notify family members. About forty buildings collapsed in Mexico City, but most deaths were accounted for inside the walls of the private elementary school.
Thousands of families have lost their homes and have moved into sturdy houses to seek shelter. They sleep on concrete floors with little to keep them warm, and many sleep alongside neighbors and friends. Some citizens also sleep in tents and tarps for shelter from the weather. Most people lost everything such as valuable items, clothes, and more. The President of Mexico, Enrique Peña Nieto, sent out a tweet stating "Mexico still needs you." He is indicating that Mexico needs assistance in their time of crisis.
The President also says that it will take months or even years for Mexico to be rebuilt. Mexico has lost all electricity meaning no heat, phone service, light, or clean water. Children will also be without education for months. Many have donated to help those in need in Mexico.
Some charities that have been very helpful are Direct Relief, Mexican Red Cross and Topos México. Are all organizations that have staff members in Mexico City, who have pledged donations such as food, blankets, clothes, money and medical care. Although Mexico has been hit with an earthquake damaging many homes, schools, and lives. Mexico is working as one to help one another in their time of despair.

About the Writer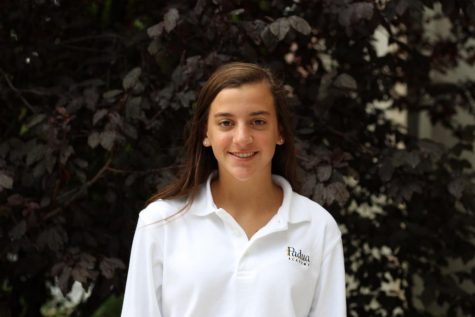 Olivia B. '21, Reporter
What grade are you in?

I'm a Freshman at Padua

What is your favorite food?

My favorite food that I could eat every day is Chinese food.

What...