The Push for Specialized Jobs in High School
Hang on for a minute...we're trying to find some more stories you might like.
For years, high school students have flipped burgers at fast food joints, worked the register at a grocery store, or bussed tables at a restaurant. But these long standing high school jobs are fading away for many students. In order to build up college applications, students are often getting jobs or internships that specialize in the career field they intend on pursuing post college. This push for jobs in specific career fields is coming from an increase in expectations to not only get into college, but entrance into desired programs.
Senior Mary Shannon Donnelly works at Infinity Talent Management Group. Her job includes profiling clients, sending emails, and scouting potential clients. She intends on pursuing a career in entertainment management at either Pace University or Drexel University. She says, "I started this jobs because I wanted to figure out whether I actually enjoyed the entertainment business. It has helped me to explore the industry and shown me that this is truly a career I want to continue." Donnelly has been a dancer for years, but as of her junior year, she decided that exploring the business side of entertainment was for her. Her job has made her a standout candidate among competitors when applying for programs.
Senior Devon Becker works at Auto Team Delaware as a receptionist. Her job includes answering the phone and filing paper work. She plans to attend West Chester University or Quinnipiac University, majoring in business. Devon says, "Working at Auto Team Delaware has provided me with the real life experience that I know will be needed in the future. I have learned the importance of customer service and the value in possessing good people skills. With this job, I have been exposed to the ins and out of business and it has prepared me for what operating a company can really be like." Her current job is her third job in high school, but she feels that it is the one that has best helped her achieve success.

About the Writer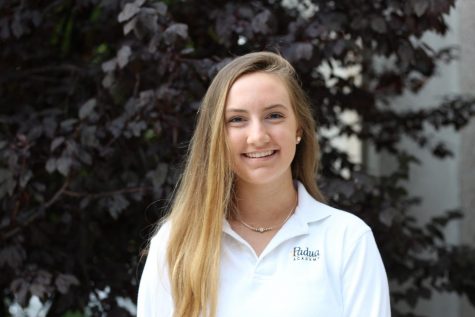 Grace C. '18, Editor
What grade are you in?

12th

What is your favorite food?

A Jim's cheesesteak, wiz with out, with a coke, sitting on the South Street curb.

Why...