Women's Rights in Saudi Arabia
Hang on for a minute...we're trying to find some more stories you might like.
Major strides have been made in the Middle Eastern nation of Saudi Arabia in regards to women's rights. In September, women were allowed to drive as part of a push from leaders hoping to boost the economy. The theory was that women would be better able to join the work as they would no longer need to hire a driver. That law allowed women to obtain a driver's license without the permission of a male, a huge step for women.
The latest news out of Saudi Arabia is the push for women to no longer be mandated to wear the abaya robes when in public, from the top cleric. The abaya is a floor length cloak worn as an outer garment to reinforce modesty, and in the ultra conservative nation, modesty play a significant part in the roles of people's lives. The abaya is a legal requirement of all women in the country, even though the majority of Muslim women do not wear it. That is the reason behind Sheikh Abdullah al-Mutlaq's statement. The statement has had mixed reception, receiving push back mostly from older, conservative men. Sheikh Abdullah al-Mutlaq's still insisted that women dress modestly, but that the abaya might not be required to maintain modesty.
Several other bans have been lifted in the country. The ban spanning decades on movie theaters has been lifted and for the first time, women were allowed to attend a soccer match. Most of these are under the advice of Mohammad bin Salman, the crown prince who has been making waves in his attempts to modernize the country's traditional policies.

About the Writer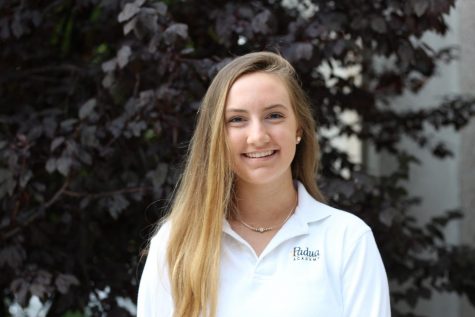 Grace C. '18, Editor
What grade are you in?

12th

What is your favorite food?

A Jim's cheesesteak, wiz with out, with a coke, sitting on the South Street curb.

Why...