Ronald's Rescue Pancake Breakfast
Hang on for a minute...we're trying to find some more stories you might like.
If you were at Padua last week, chances are you saw flyers for the Ronald's Rescue pancake breakfast while walking through the halls, heard the announcements on PATV, or had people come up to you at lunch to talk about buying raffle tickets. Padua's Ronald's Rescue held their 4th annual pancake breakfast on Sunday December 14th, where proceeds benefitted families staying at the Ronald McDonald House.
The Padua club was founded four years ago by the head of the organization, Mr. Sheehan, and a few Padua students who felt that they wanted to get involved with helping at the house. The club has donated over 30,000 dollars to the Ronald McDonald House so far in just their few years together as a group. The Ronald's Rescue team did a lot to prepare for the breakfast, bringing in at least 3 food items, and signing up to work at the breakfast. Abby Quinn ('18) was working the bacon bar during the first shift at the breakfast. She says, "I thought the whole event was run very smoothly. It was satisfying to know that we were really making a difference in the lives of families staying at the house."  Over 80 Ronald's Rescue members and their parents signed up for jobs including working the bacon bar, juice bar, and coffee bar, as well as being hostesses, waitresses, and busboys.
The Ronald McDonald House asks for a donation of $15 per family per night. However, because the families are also paying for medical bills and other expenses, if they cannot afford it, the Ronald McDonald House still opens their doors and allows the family to have a place to stay. The main goal of the Ronald's Rescue team this year, is to donate two years worth of nights to the house.
The breakfast included Christmas decorations set up all over the cafeteria, friendly volunteers, and a sense of community that was felt at the event. It was agreed upon by all who attended the event that it was a success and a nice way to spend their Sunday morning. Now with one successful function behind them, as students eagerly organize their teams, the Ronald's Rescue group is organizing the wiffle ball tournament for the spring; another event that many students simply can't wait for.

About the Writer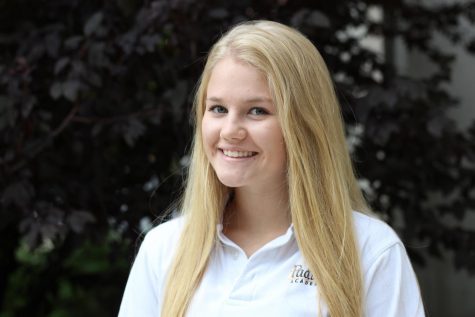 Caroline K., Editor
What grade are you in?

I am a senior at Padua Academy

What is your favorite food?

I could eat Mac and Cheese from Panera every day without...