Ed Sheeran's New Album
Hang on for a minute...we're trying to find some more stories you might like.
On January 16th, 2017, the music world rejoiced when Ed Sheeran returned with two new songs after a year long absence. Even though Ed Sheeran promised the release of a new album "Divide", only two songs "Shape of You" and "Castle on a Hill" were debuted on Spotify. Before "Divide", Sheeran released + in 2010 and "Multiply" in 2013. "Divide" is set to be released on March 3rd, 2017 and many students are eagerly awaiting its debut. "I am so excited for his new album. I've been a fan of him for years, and the waiting for this new album will finally pay off", says Grace S. '18. Some of the songs that will be featured on the new album include "Supermarket Flowers", "New Man", and "Happier". In the past few weeks, Sheeran announced a European tour, beginning in April, but no word on an American tour. "I haven't heard much on the American tour, but when or if he comes to an area near us, I would really like to see him because he's come such a long way. He really does have talent.", says Grace.

About the Writer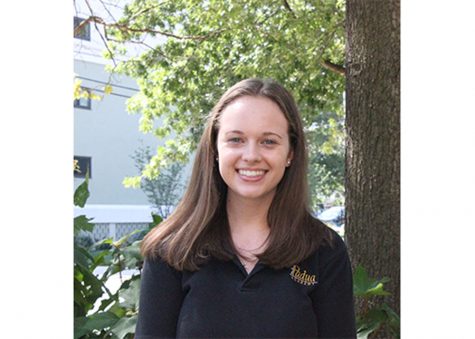 Katie M. '17, Managing Editor
Wherever there is Chinese food and a good laugh, most likely Katie will be there with a camera. With a passion for photography, she is very excited to be managing editor for the 2016-2017 school year. Since freshmen year, Katie has been actively involved in the Communications department, and has worked her way up from...