Pirates of the Caribbean: Dead Men Tell No Tales
Hang on for a minute...we're trying to find some more stories you might like.
On February 5th, 2017, during the Super Bowl, the new movie trailer for Pirates of the Caribbean: Dead Men Tell No Tales was released. The trailer shows the return of Johnny Depp as Captain Jack Sparrow, as well as new cast members such as Javier Bardem as Captain Salazar and Kaya Scodelario as Carina Smyth. The plot of the new film revolves around the rising challenge to find Poseidon's Trident, which controls the Seven Seas.
Even though this new film brings new cast members into the mix, one student is excited to see the old members. "I'm really excited to see Orlando Bloom return", says Becca M. '18. "He was always my favorite character and the last film wasn't the same without him". Orlando Bloom is set to return as William Turner, whom he played in the first three movies. "The filmmakers didn't really end his storyline properly so hopefully this new movie will make up for it", says Becca M. '18. The film is set to be released on May 27th, 2017.

About the Writer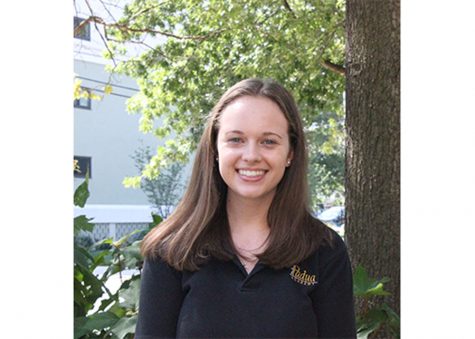 Katie M. '17, Managing Editor
Wherever there is Chinese food and a good laugh, most likely Katie will be there with a camera. With a passion for photography, she is very excited to be managing editor for the 2016-2017 school year. Since freshmen year, Katie has been actively involved in the Communications department, and has worked her way up from...