This Is Us: THE BIG REVEAL
Hang on for a minute...we're trying to find some more stories you might like.
SPOILERS TO FOLLOW:
The episode all This Is Us fans have been waiting for has finally arrived. NBC's This Is Us first began in fall of 2016 and has continued over the last year and a half often bringing fans to tears. The show highlights one family's difficult journey through their amazingly beautiful, yet complicated lives. Their story is told in flashbacks and in present day so that the viewer is able to gain further understanding of each character's struggle and happiness, particularly surrounding their late father, Jack Pearson, and how he contributed to why the "Big Three" children are they way they are in the present.
From the beginning of the show, the writer's have done an exceptional job in captivating their audience. The biggest reveal that the writer's had under their belt was releasing the episode that exposes how Jack Pearson dies. The first episode of season 2 revealed that the family lost their home due to a fire, which caused a major uproar leading fans to believe the fire is how Jack dies. The season continued with emotion-filled episodes that left viewers speechless. However, the most intense and long-awaited episode yet aired on NBC directly after Super Bowl LII, revealing the truth behind how Jack actually dies. The viewers find out that Jack dies from going into cardiac arrest because of too much smoke inhalation from the fire. The entire crew for This Is Us, directors, writers, and actors, have done an extraordinary job thus far in keeping their audience connected to the show and it's characters. However, after the most anticipated episode of the series, many fans wonder if the writers will still be able to keep the show captivating now that the mystery of Jack's death has been revealed.

About the Writer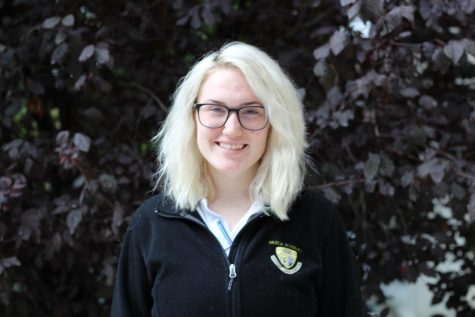 Chrissy M. '18, Reporter
What grade are you in?

I'm a senior at Padua.

What is your favorite food?

My favorite food is filet mignon, I only eat the steak my dad...