Shane Dawson Beauty Series Review
The Secret World of Jeffree Star: Shane Dawson Series Review
The 30 year old Youtuber infamously known for his conspiracy videos and long documentaries that have hit number one on the YouTube trending page, wrapped up the series. 'The Secret World of Jeffree Star' was released in October of 2019 and officially ended on November 22. Taking his viewers along with him for the emotional journey and ending with the release of a palette.
Each video was roughly fifty to sixty minutes long and centered around the life of beauty guru, Jeffree Star, and the makeup industry itself. The series captured the reality of the makeup industry with provided footage of break ins, meetings with makeup companies, designing a makeup palette from scratch, and more. Shane Dawson captured the complete process of creating a makeup brand and how the makeup community is not as beautiful as it seems.
The episodes were long and may have droned on a bit, but this was a true documentary. In comparison to Dawson's previous documentaries, I found that this one was less enjoyable and felt slower.
With the main idea of the documentary surrounding the business end of makeup, it lost me until the drama began to stir up. Since each episode had peaked at number one on trending, I felt almost obligated to watch each one. The series itself was good and is definitely worth a watch, but the reality TV drama aspect was almost nonexistent.
Dawson took his viewers on a journey through the world that surrounds Jeffree Star and even began the process of making his own makeup palette. Dawson expressed his interest in the makeup community and fully immersed himself in it through learning how to put on makeup, visualizing looks for his own palette, and networking for the brand itself. After all the tears, breakdowns, break ins, threats, and deadlines, the series wrapped with a colorful new makeup brand.
Those who may be fascinated by the creative aspect and business end of the makeup industry would truly love this series. Those who are hoping for drama may be disappointed in the dryness of the topics. Dawson definitely captures the drama and juicy secrets surrounding the industry, but this documentary is a lot more serious and focussed. Through committing himself to a year long process of sitting through meetings, listening to calls, and designing his own brand, Dawson and Star take viewers through the whole ride. Although the series wrapped back in November, Dawson and Star's palette is still completely sold out and in high demand.
About the Writer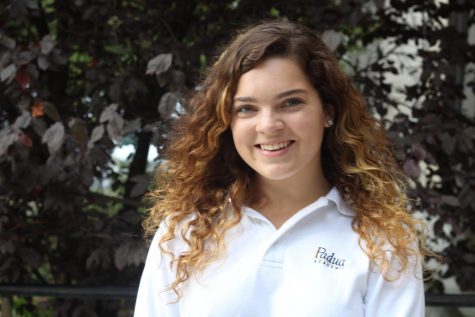 Jordyn C. '20, Reporter
     Jordyn is a senior at Padua Academy and has a brother named James, a Sallies freshmen. She is currently on the Padua dance team and has been since...