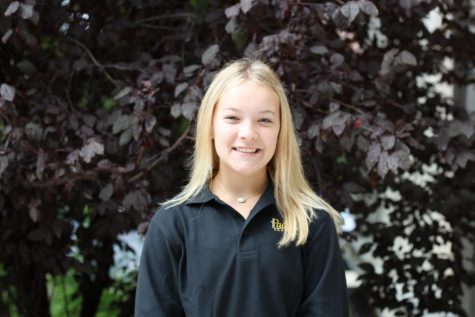 What grade are you in?
What is your favorite food?



I love chicken and broccoli alfredo from Olive Garden.



What is your favorite type of music?



I really like rap music especially from Chance the rapper.



Why are you taking journalism?



I'm taking journalism because it seemed pretty cool by the description it had.



What is the best advice you have ever received?



Always be true to yourself.



Alexis P. '21, Reporter