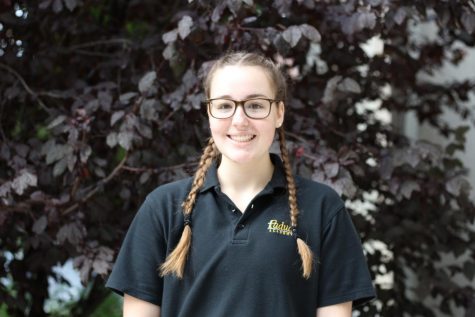 What grade are you in?



I am a sophomore at Padua Academy. 



What is your favorite food?



My favorite food is cheese pizza.



What is your favorite type of music?



I love pop music and some of my favorite artists are Shawn Mendes, Selena Gomez, Taylor Swift, Ed Sheeran, and Beyonce.



Why are you taking journalism?



I'm taking journalism to develop better writing skills and learn more about people and events at Padua Academy.



What is the best advice you've ever received?



The best advice I have ever received is to relax. A lot of people tell me this because I freak out a lot, but when I actually think about things, I have no reason to freak out.



Meaghan O. '20, Reporter
May 21, 2018

Closing Liturgy 2018

(Story)

May 14, 2018
Apr 17, 2018

The Philly Zoo Experience

(Story)

Feb 09, 2018
Feb 06, 2018

Class of 2019 Ring Mass

(Story)

Jan 29, 2018

History of Class Rings

(Story)

Dec 12, 2017

Midterm Preparation

(Story)

Dec 10, 2017
Dec 10, 2017

Top 10 Holiday Songs

(Story/Media)

Dec 02, 2017

No Further Explanation; Just Reputation

(Story)

Nov 26, 2017

What Will You Give This Holiday Season?

(Story)

Nov 17, 2017
Nov 02, 2017

Community Homeroom

(Story/Media)

Oct 30, 2017
Oct 30, 2017
Oct 24, 2017

Fall Fest 2017

(Story/Media)

Oct 04, 2017

'Riverdale' Season 1 Recap

(Story)