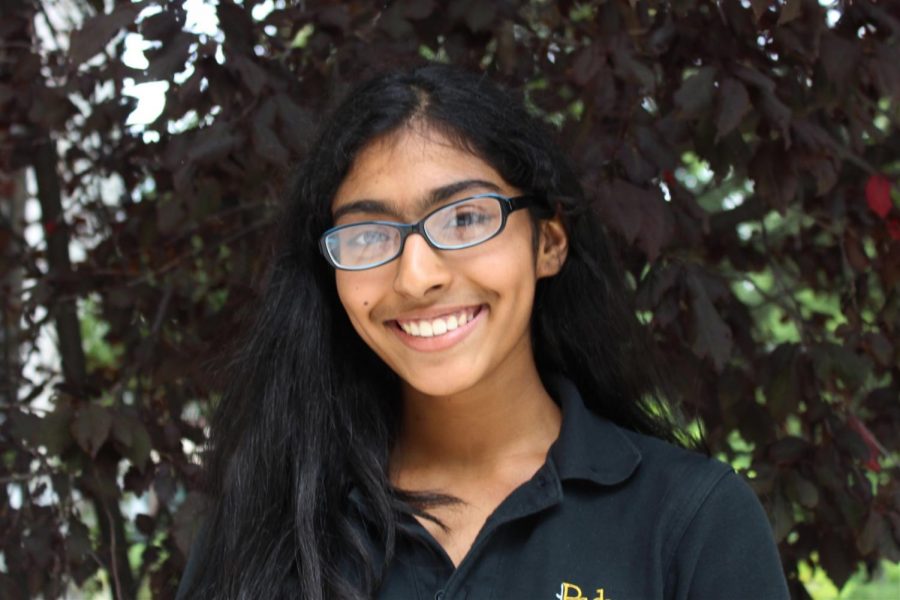 Amanda Jose is a very unique sophomore who is excited for the new school year.
At Padua, Amanda's favorite food are the cookies and potatoes. Her food choice is limited because she has been a vegetarian for four years now. Ironically, Amanda became a vegetarian because her friends dared her to try and now it is a part of her everyday lifestyle. An interesting fact about Amanda is that about six years ago she was able to teach herself how to play the flute and continues to play today.
Outside of school, Amanda contributes a significant amount to the community. At Christiana Hospital she has done over 50 hours of service by helping organize medical files and guiding people through the halls. Amanda is a hardworking girl and can accomplish anything she puts her mind to.
Amanda J. '21, Reporter
Oct 02, 2019

Caught Between Two Worlds: The Struggles of First Generation Americans

(Media)

May 07, 2019

Fourth Year of Sophomore Service

(Story)

Apr 11, 2019
Apr 02, 2019

The Evolution of Our Uniform

(Story)

Mar 10, 2019

Students Celebrate French Culture

(Story)

Mar 05, 2019

The Fourth Annual French Film Fest

(Story)

Feb 13, 2019

Students Celebrate Chinese Culture

(Story)

Feb 12, 2019

Katie Collier: Archery Champion

(Story)

Dec 06, 2018

Photos from the Gift Auction

(Story/Media)

Nov 28, 2018

Blue Gold's Annual Pie Auction

(Story)

Nov 07, 2018

Padua Students Celebrate the Spooky Season

(Story/Media)

Oct 29, 2018

Open House 2018

(Story/Media)

Oct 08, 2018

First Community Homeroom of the Year

(Story/Media)

Sep 25, 2018

Big Sister Little Sister Beanies and Breakfast

(Story)