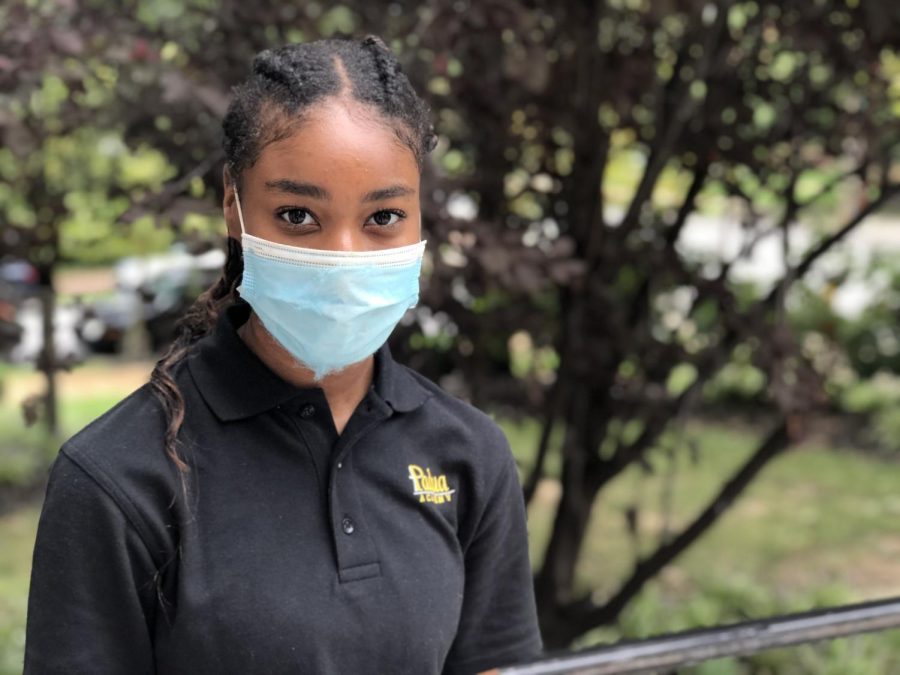 Caitlyn French is a freshman at Padua, and although she finds nothing interesting about her life others may disagree.  Caitlyn has nearly traveled the whole world and is only 14!
From swimming with sharks and dolphins, climbing the glorious mountains in Greece,  getting lost in the Eiffel tower, seeing the iconic ancient pyramids first hand, and even checking the time on the Big Ben in London, she is living a dream.
"I've been to the Dominican Republic, Paris, London, Rome, Greece, Italy, Puerto Rico, Egypt, Jamaica, Cuba, and Canada," Caitlyn said.
Even with all this excitement in her life, she still has some spare time. When Caitlyn is not roaming the streets of Rome, she is hard at work on the track or hanging out with the family. She has a total of four other siblings, of which she is the fourth. She has one sister Caylee and three brothers: Logan, Dylan, and Lorenze.
"Family is everything to me," said Caitlyn.  
Caitlyn and her siblings used to race when they were younger, and these memorable moments inspired her love for track. 
But what really keeps Caitlyn running is that rush of excitement and happiness she first felt when she ran her first mile. Breaking the barriers and overcoming things she has never done gives her a feeling of fulfillment and success. In the future Caitlyn plans on going pro and doing track in college. 
"Track is a part of who I am," she said.
Caitlyn F. '24, Staff
Oct 26, 2020

Salesianum vs Padua handling Covid 19

(Story/Media)