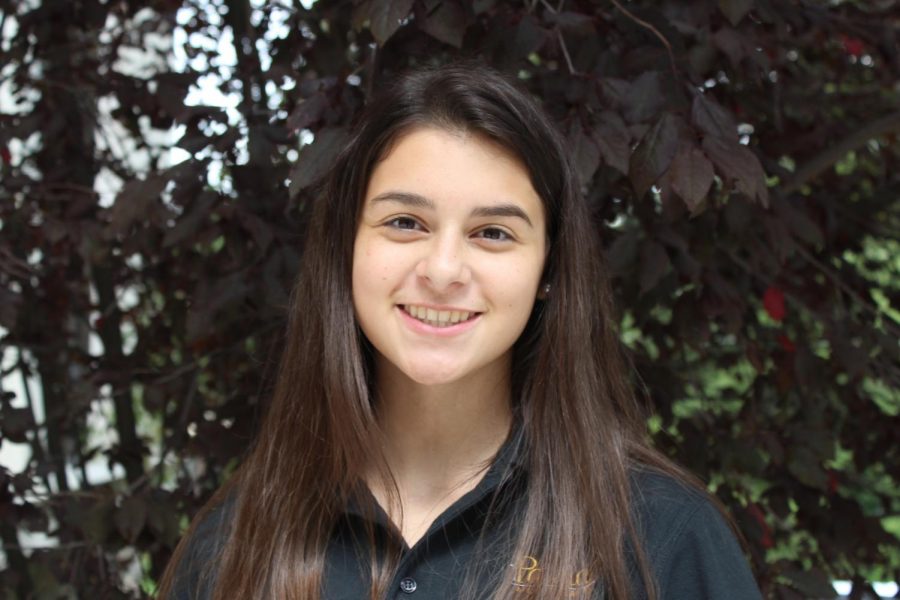 Kylie is currently a freshman at Padua Academy. Kylie lives in Aston, Pennsylvania and has no siblings. She has eight fish but has only named three: Swimmy, Bubbles, and Fishy. Kylie's favorite book is
Hunger Games
by Suzanne Collins. Her favorite animal is the turtle, and she is afraid of spiders.
Kylie likes to shop as much as she can. Some of her favorite stores are Hollister, American Eagle, and H&M. She loves to go to the mall and hang out with her friends. She loves Disney World, but the last time she went was in 2015. In the summer, she enjoys going to the beach.
Before Padua, Kylie attended Northley Middle School. She decided to go to Padua because of the academic reputation and amount of available opportunities. Kylie has played both soccer and basketball since second grade and is planning to try out for Padua's teams. After graduating from Padua, she hopes to go to Penn State or University of Pennsylvania to become a physician's assistant.
Kylie M. '22, Reporter
May 18, 2019

Dancing Through the Final School Days

(Story)

May 07, 2019

Five Feet Apart: An Unoriginal Concept

(Story)

Mar 28, 2019

Socks for a Cause

(Story)

Mar 19, 2019

Pandas Partake in the Pie Contest

(Story)

Mar 08, 2019

The 2019 Band Assembly

(Story/Media)

Feb 24, 2019

A Look Into the American Math Contest

(Story)

Feb 24, 2019

Seniors Play Their Last Season Game on Senior Night

(Media)

Jan 31, 2019

A Legacy Being Passed Down

(Story)

Jan 31, 2019

Hungry Panda's Cake Decorating Contest

(Story/Media)

Jan 10, 2019

The Eagles Journey in the Playoffs: Luck or Skill?

(Story/Media)

Dec 17, 2018

Freshmen Preparing for Midterms

(Story)

Nov 24, 2018

Midterms in November?

(Story/Media)

Nov 06, 2018

Freshmen Review of Halloweek

(Story/Media)

Nov 03, 2018

Freshmen KILLING it on Varsity Volleyball

(Story/Media)

Sep 21, 2018

A Look into the Freshmen Sleepover

(Story)