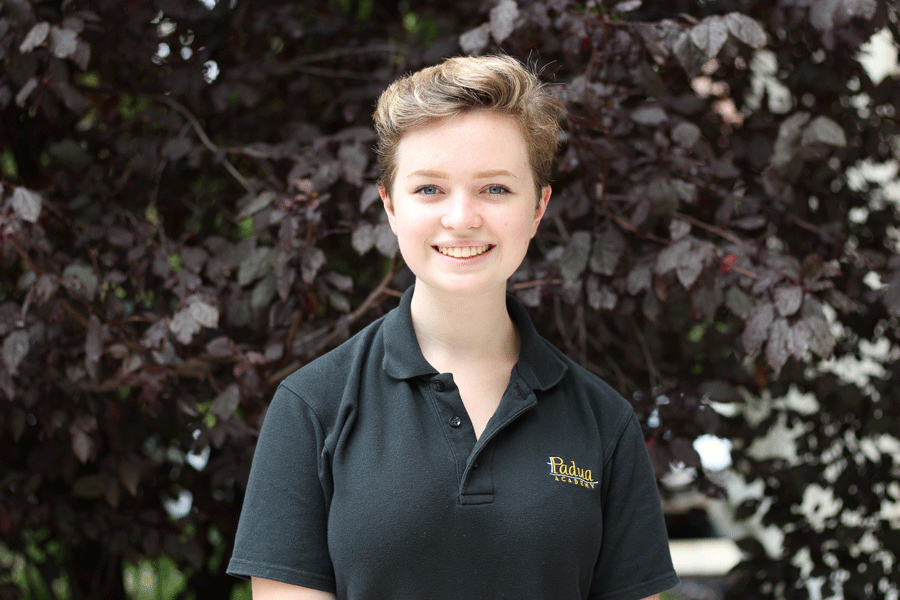 What grade are you in?
What is your favorite food?



My favorite food is my homemade enchiladas.



Favorite music?



I love all music under the umbrella term of rock, but more specifically grunge, post-grunge, and alternative. My favorite band of all time is Thirty Seconds to Mars.



Why are you taking journalism?



I'm taking journalism because it is my goal to be a reporter for a major media company, such as Forbes or National Geographic.



Best advice you've ever received?



The best advice I've ever received is "You make the world more beautiful by just being in it". I received a gift box from my doctor over four years ago and it had that quote on the lid. It really helped me at the time and I keep the box on my desk in my room.



Maddie Z. '18, Graphics Editor
Apr 17, 2018

The Philly Zoo Experience

(Story)

Mar 21, 2018

Spring Has Sprung… Technically

(Story/Media)

Jan 17, 2018

Lesser Known Bands of Coachella: Joywave

(Story)

Nov 16, 2017

Padua Media Group Takes on D.C.

(Story)

Nov 03, 2017

Which Padua Teacher Are You?

(Story)

Jun 03, 2017

Have a nice Summer, Padua!

(Story/Media)

Jun 03, 2017

How to be Sun Safe in Summer

(Story/Media)

Apr 28, 2017

Happy Easter!

(Story/Media)

Jan 06, 2017
Dec 12, 2016

Christmas in Numbers

(Story/Media)

Dec 12, 2016

How to Christmas Shop like a Pro

(Story/Media)

Oct 27, 2016

The First Community Homeroom of the Year

(Story)

Oct 14, 2016

Top 10 Halloween Costumes

(Story)

Oct 14, 2016

iOS 10: The New Apple Update

(Story)

Sep 25, 2016

Junior Class Elections

(Story)