Recent Northern California Fires
Hang on for a minute...we're trying to find some more stories you might like.
On October 8, 2017, the northern Californian cities of Cloverdale and Santa Rosa were struck with fifteen major wildfires. Despite California's history of wildfires, the recent ones have been the deadliest in the state's history. The fires covered over 217,000 acres. Over forty people have died, 1,000 are missing, and 100,000 people have been evacuated. Many evacuees are in motels or staying with loved ones. Some people have gone as far as Oakland or San Francisco just to escape from the area.
Some of the fires are still burning and smoke is still visible in the sky. "We're cautiously optimistic. The containment percentages are continuing to go up," Cal Fire incident commander Bret Gouvea said. "It has been our mission, our top priority, to get people back into their homes and back to some normalcy."
Fires have affected the housing shortage in California in what was an already desperate state, especially in Napa and Sonoma Counties, where the damage from the fire is one of the worst.
State Senator Mike McGuire tweeted that there are damages expected to total more than $3 billion. Organizations and communities have already been appearing accepting donations of all kinds for the victims of these fires.
The 11,000 firefighters battling this disaster are finally able to show some positive results. The two largest fires are about 60% under control and the predictions of rain could help get rid of them completely, NWS Bay Area tweeted, "A major pattern change will take place Thu-Fri as a system drops down from the Gulf of Alaska with a chance of rain in most areas#bayareawx"

About the Writer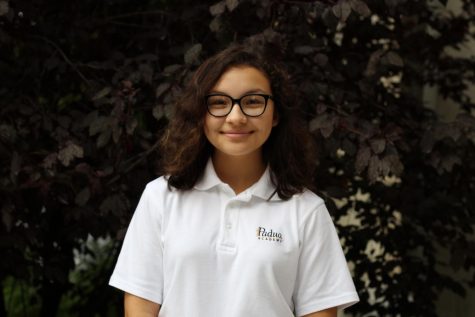 Jennifer C. '21, Reporter
What grade are you in?

I am a freshman at Padua.

What is your favorite food?

My favorite food is pretty much all kinds of sweets and baked...