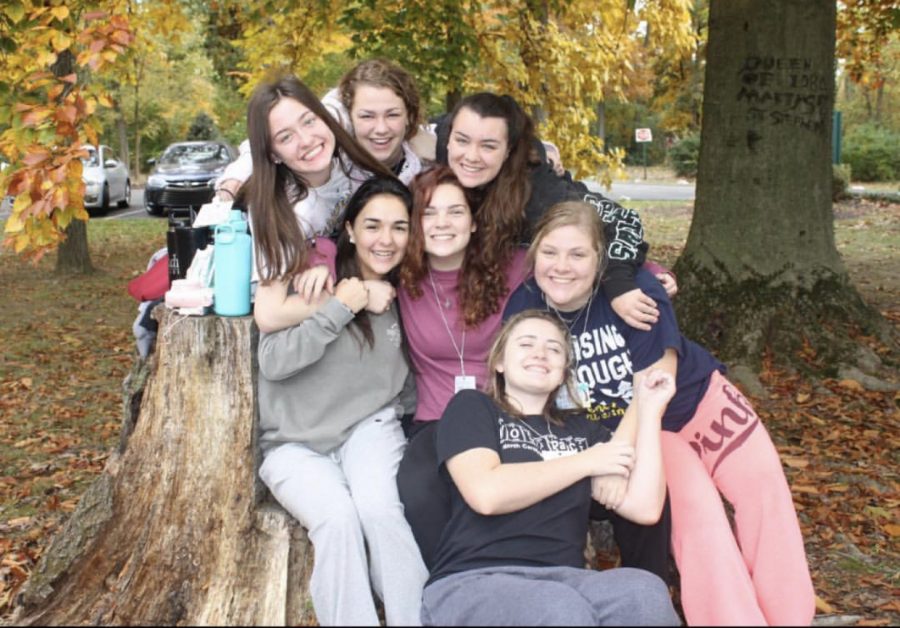 Jordan C. '20
You may have seen the posters around the school lately advertising Padua's faith-filled experience, Encounter. Encounter, open to all Juniors and Seniors at Padua, is an overnight retreat for 4 days.
This fall it will be located at the St. Raphaela Center in Haverford, PA. Students leave school Thursday afternoon on October 31st and come back Sunday afternoon, November 3rd.
Encounter is led by Padua alumni and campus ministry leaders, Ms. Alinda and Ms. Keefe, as well as current students at Padua who went on Encounter last year.
Current student-leader and senior, Kaitlyn Dechant, reflects on her experience on Encounter last year, "It was really amazing. The leaders really took the time to get to know you and gave me the experience of a lifetime. My encounter group was a bunch of different personalities mixed in one and that really helped us get to know each other." Dechant also said that all the girls who participated in Encounter with her were very open and supportive of each other.
Encounter is also a great opportunity to strengthen your faith. Senior Brooke Emmi, another current student leader, says that "Encounter strengthened my faith because I was able to relate to others around me and set time out of my busy life to really focus on who I was and who God called me to be."
Brooke also said that "It is a really good opportunity to step away from the stress of school and decompress and just have fun with your fellow classmates while simultaneously learning more about yourself."
Even if you're nervous and your friends are not going on Encounter this year, both girls recommend taking the leap of faith. "Don't be afraid to go by yourself because that was one of the main reasons I wasn't going to go and I can say right now I would have regretted my decision if I didn't go," Dechant says, "For me, the fact that I didn't go with any of my friends really helped me to spread my horizons and focus on why I was there and focus on how to become closer to God and my faith."
The Encounter leaders have been doing lots of planning this year on making Encounter a meaningful experience for everyone involved. "The students should expect lots of fun! This year our team likes to laugh and chill," Dechant says, "You can expect small group talks, large group talks, talks from encounter leaders, as well as past students from Padua and even maybe some teachers. Learn to break down your walls because this whole environment is a judge free zone. Everyone is accepting of one another and the love for each other will grow as the weekend goes on."
Students can apply by filling out the application and handing it in, along with the payments, to the Finance Office by October 7th.