Inside Blue Gold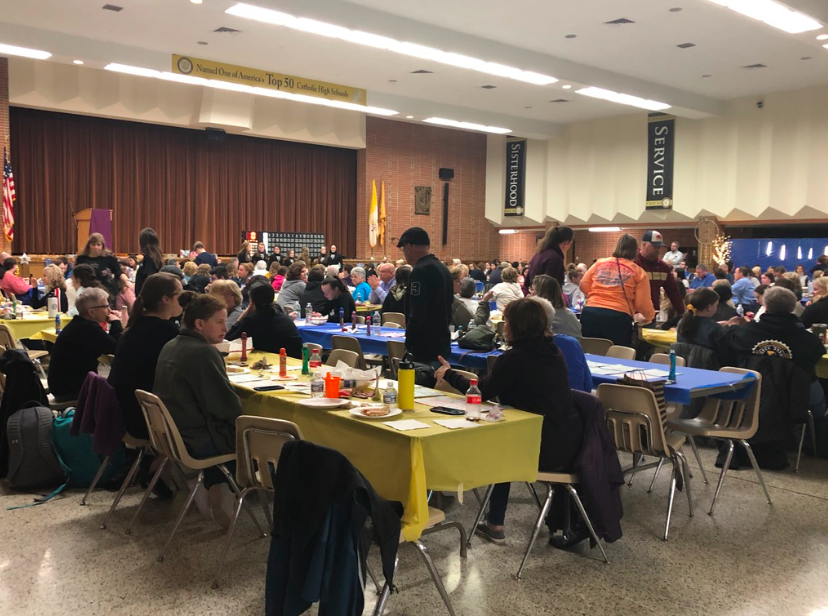 An organization completely dedicated to the welfare of Delawareans with intellectual disabilities, one that raises money for their cause and ensures that all profits go directly to the beneficiaries? Although it almost sounds too good to be true, such describes the exact mission of Blue Gold Club.
Mrs. Pugliese, one of the moderators of Blue Gold, said, "I would describe our mission as raising awareness and providing support for those with intellectual disabilities." She also explained that the club strives to create and attend events where those with intellectual disabilities and their families can have fun in a supportive environment.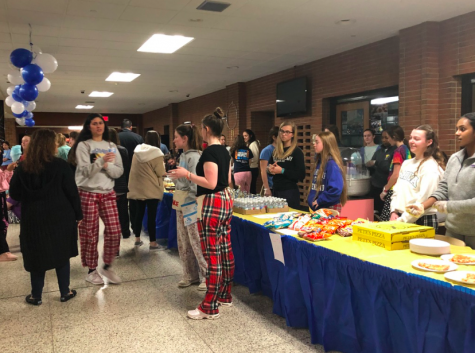 Throughout the year, Blue Gold participates in many activities to raise money for their cause. "Blue Gold participates in activities and events run by the DFRC, Down Syndrome Association, and Special Olympics Delaware (SODE), such as the Reindeer Run and the MATP Basketball program," said Mrs. Pugliese. "We also run events such as a Christmas Party and a Bingo Night, and have an entire week dedicated to various fundraising activities."
Other activities Blue Gold organizes include Run for the Buds, the Leach Field Day, Spread the Word Campaign, and the Luau Dance. The Leach Field Day is an especially popular activity, as students are able to spend the day helping the Leach School organize its field day.
These events are very successful, thanks not only to the skillful coordination of Mrs. Pugliese and Mrs. Kowalski, the two moderators, but also to the dedication of the students.
"What makes the organization successful is the participation and enthusiasm of our students," said Mrs. Pugliese. "They consistently go above and beyond in making our events so special and treating all of the individuals involved in our program with so much love and kindness."
"
To see such joy on a child's or adult's face when interacting with our girls is truly something special to witness"
— Mrs. Pugliese
Mrs. Kowalski felt similarly about what the organization owes its success to. "Participation from members and student body makes Blue Gold successful," she said.
Blue Gold is a very rewarding experience for all that participate in it. Many students feel that the organization helps them connect on a deeper level to people they would not ordinarily be able to interact with.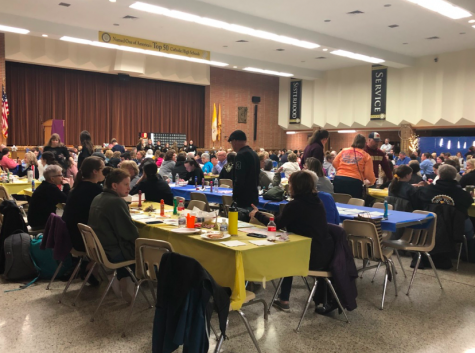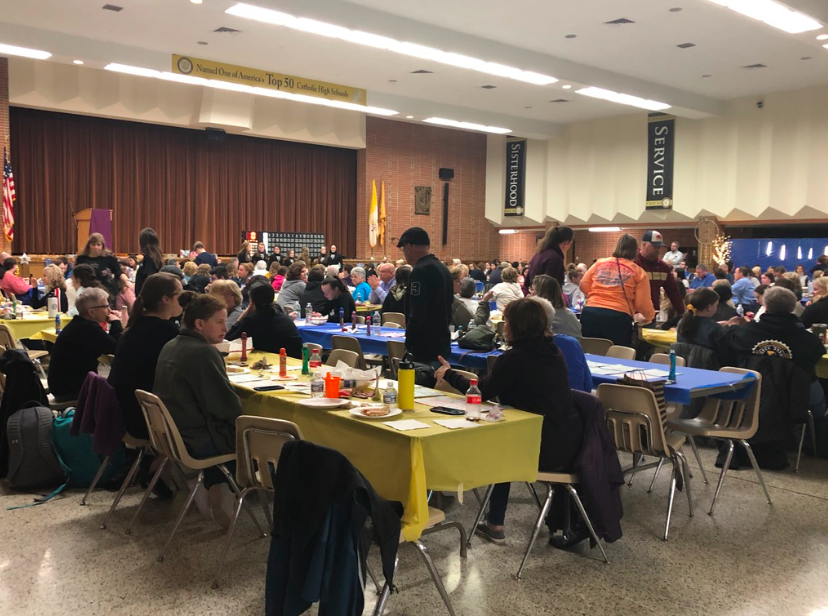 "I love seeing the joy in the kids at our Blue Gold parties and activities. They are all really happy to be there and have fun. This makes me appreciate my family more, and makes me more grateful for what I already have," said Blue Gold ambassador Kyra Dove.
Junior Amanda Jose agrees that the skills and memories she has made from Blue Gold will last her a lifetime. "It's enjoyable to spend time with the kids and my friends," she said. "Blue Gold has definitely been a memorable experience."
For Mrs. Pugliese, Blue Gold is rewarding because she can see the impact students have made. "To see such joy on a child's or adult's face when interacting with our girls is truly something special to witness," she said.
About the Contributor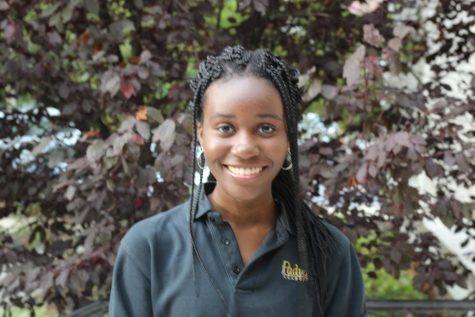 Mary M. '21, Reporter
     Mary is a junior at Padua Academy. She was born on July 16, 2003 in Philadelphia, but moved to Middletown, Delaware when she was little. Mary was...