How Teachers Prepared for a Hybrid School Year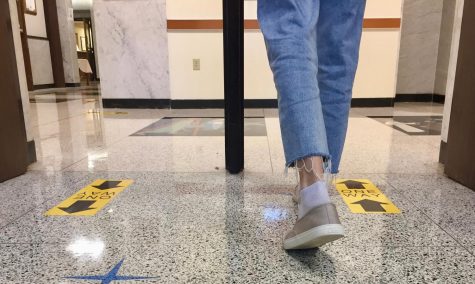 Since May of last year, Padua teachers and administrators have worked countless hours to prepare for this hybrid school year.
These preparations began when two Social Studies teachers, Dr. Hall and Dr. Bozanic, met with Mrs. Fundakowski about their teaching plans for the month of May. They intended to focus on the next month's lessons, but it soon became apparent that they needed to make a plan for the upcoming school year.
A small group teachers and administrators met every Monday in May to begin planning for the next school year.
Then, as Dr. Hall explained, "…we realized that there are so many different aspects to this, then we subdivided them." Hall became the chair of the new Logistics Committee, which was in charge of deciding on safety protocols, putting the measures in place, and communicating the plans with the school.
Aside from the Logistics Committee, many other subcommittees formed. As Vice Principal Mrs. Fundakowski explained, there were committees on, "Communications, Community Building — both [for the] whole school and specific to the Freshman class — and a committee that worked on Innovative Instructional Support to provide workshops for faculty on various on-line applications that would be useful within the classroom."
These subcommittees worked tirelessly over the summer. Every committee met at least once a week, with some committees meeting multiple times. The committee chairs met two additional times a week, on Mondays and Fridays. On top of that, teachers worked outside of the meetings to plan and write proposals.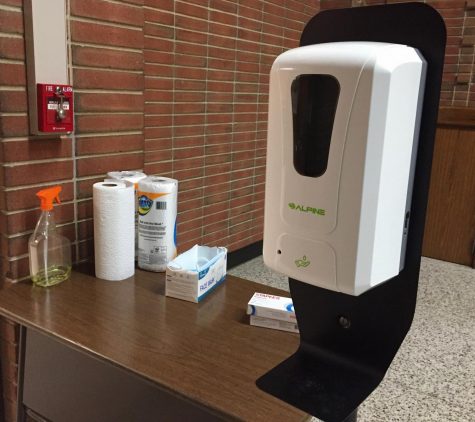 Typically, during the summer, teachers work on lesson plans and do Professional Development activities.
"Normally I would do Teacher Professional Development workshops at Winterthur of Hagley, content-specific like related to government or history because that's what I teach," said Hall. "This was very different. This was looking at the nuts and bolts of school in a pandemic."
It is especially impressive that so many teachers wanted to help plan for a hybrid school year because they received no extra compensation for their time. However, Mr. Sheehan, the co-chair of the Building Community Committee, said, "We needed to do this because it's for the well being of our school, our community, and our students."
As the committees worked over the summer, they needed to plan for how to enact their activities and protocols in a school that is fully virtual, fully in-person, or hybrid. This created three times the work.
As chair of the Orientation Committee, Pugliese explained, "We had the task of making something that could be done either virtually or in person as well — something that was adaptable."
However, planning for three scenarios resulted in many ideas that will never be used.
"That's the piece that was almost disheartening," said Sheehan. "We have to build these things, knowing that they may never get unleashed. We might need to spend a week, thinking and writing and tweaking something, knowing that it might never see the light of day."
However, the subcommittees pushed through and created many innovative programs.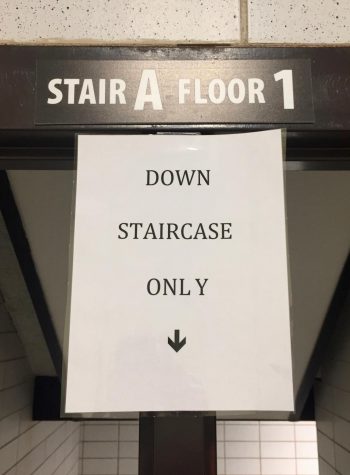 "Padua teachers have really answered the call and gone above and beyond our expectations," said Fundakowski.
Now, months into the school year, not every subcommittee is still meeting. For example, the Orientation Committee does not have the need to meet until they plan for next year's Orientation. However, committees like the Building Community Committee continue to meet to create events all year.
Many committees meet less frequently in order to attend meetings for Padua's reaccreditation from Middle States. As teachers and administrators discuss Padua's goals for the next seven years, they are taking another look at the subcommittees from over the summer.
"I don't think that the Health and Safety Subcommittee is one that will need to exist seven years from now in the same way it does now, so that probably will keep existing in its COVID framework," said Alinda. "But, for the innovative Teaching and Learning [Committee], we might need to be considering 'How Do We Continue to Use Technology' as one of our ongoing seven-year goals."
Once this pandemic is over, one thing that will remain constant is that Padua teachers care deeply about their students and will do anything necessary to improve their education.
"I think one thing that cannot be argued about Padua faculty is that we all are really here for our students," said Pugliese. "We're dedicated to you guys, and we wouldn't be here if it weren't for you guys pushing us along and motivating us."
About the Contributor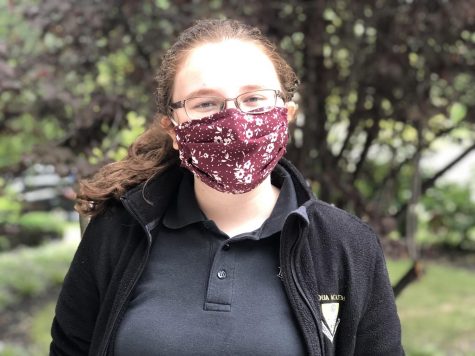 Abigail C. '21, Editor-in-Chief
Meet Abby, one of the editors-in-chief of Padua 360. She is a senior who loves show tunes, volunteering, "Criminal Minds", and reading. Abby took the...